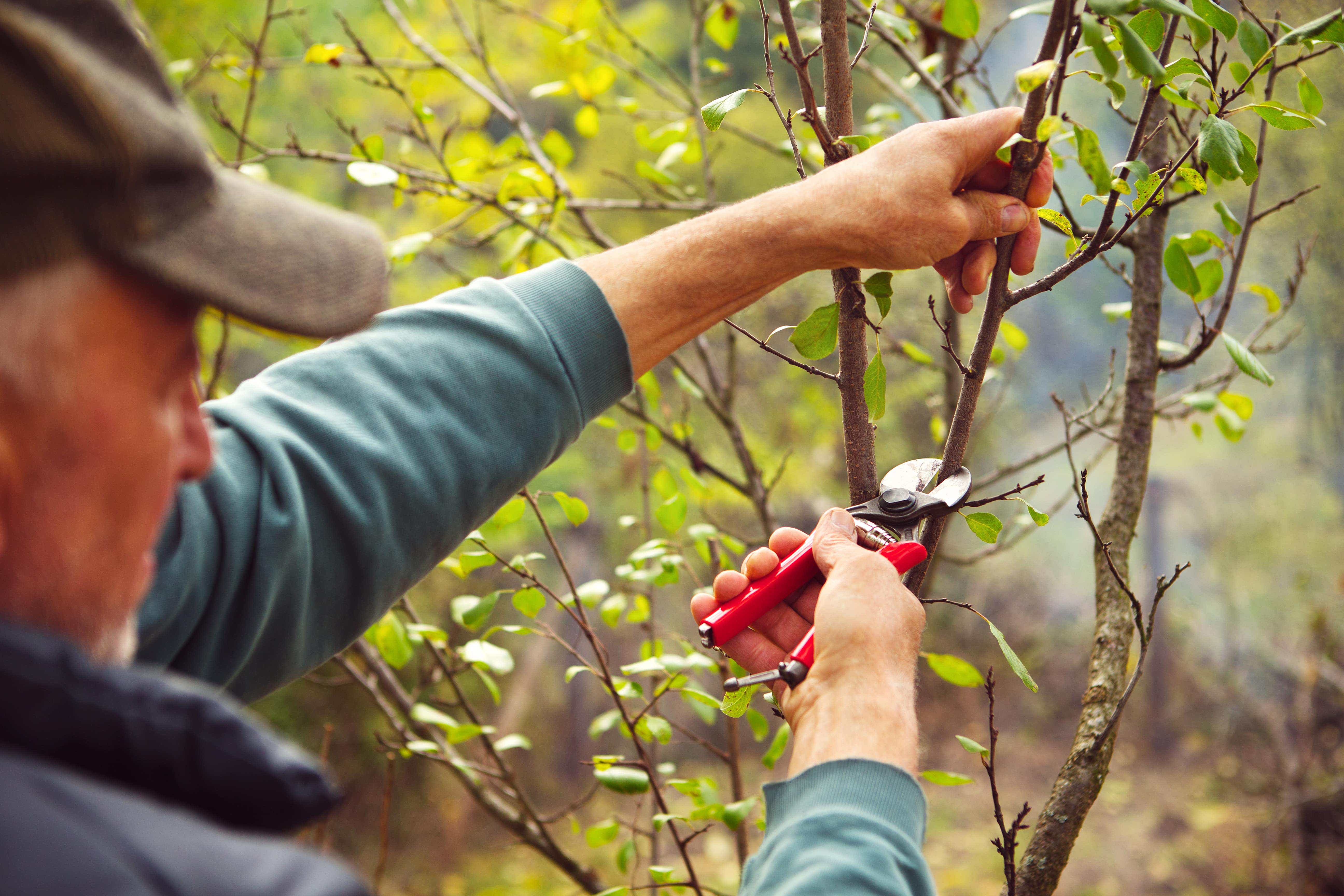 Figuring out which set of pruning shears is the best fit for what you're doing isn't always so easy though – so how do you find the right set? You don't need a great deal to get started but investing in a quality set of pruning shears is a wise step in the right direction for both those new and experienced in gardening.
Finding the right pruning shears for you
As with anything, there's no one answer as to the best set of garden shears. But there will be a best set of garden shears for your needs and at your price point. To help determine which one is best for you, we've put together the basic questions you should ask yourself when looking for a set of shears.
What kinds of plants will you be pruning?
Are you looking for a 'delicate' or 'rustic' result?
Do you want a set of shears/secateurs that will make the work easy on your hands?
How much maintenance do you want to have to be doing?
Here at Mitre 10, we've got a broad range of pruning shears, gardening equipment and more to choose from, so we've had plenty of experience in helping our customers find their way. Take a look below to see some of the best pruning shears on the market at Mitre 10 and find out a little more about what makes for a savvy choice of pruning shears for you.
Cyclone 180mm Folding Pruning Saw
The 180mm Folding Pruning Saw is an alternative that you might not have considered until now, but a straight saw approach to pruning can be very effective when done right! With a deft touch or some practice to get you there, a pruning saw can fast become your preferred method. Look to solutions like these if you're planning to prune back sections that include smaller branches and the like.
Pro
Folds away for easy and safe storage
Cuts both ways, pushing and pulling
Quality high carbon steel
Con
Not all that well suited for finer work
Slightly tricker to use than regular pruning shears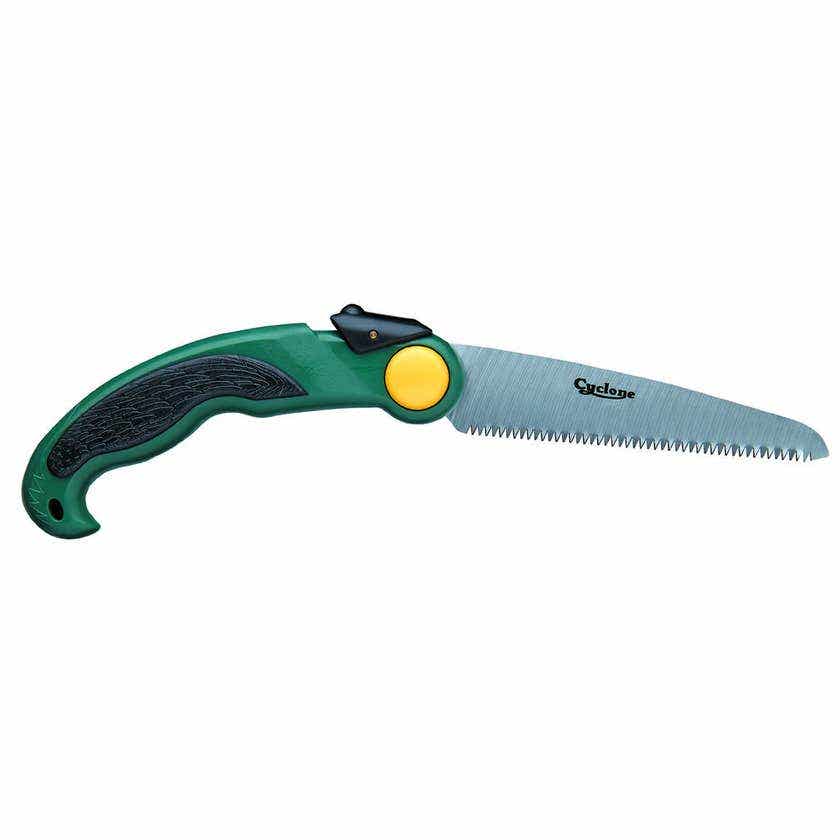 Cyclone Curved Pruning Saw
Just like with the 180mm Folding Pruning Saw, the Curved Pruning Saw from Cyclone is a brilliant choice for those who want something that can handle the slightly bigger pruning jobs. This version is a fixed handle, meaning it can't be folded down, but many people like the more solid feeling this gives the saw. The curve in the Curved Pruning Saw is actually there to enhance the cutting angles from both directions – taking the bi-directional cutting of the Folding Pruning Saw even further!
Pro
Single blade and wooden handle, comfortable and solid in the hand
Curve makes bi-directional cutting even easier and more effective
Con
A little harder to store and carry safely
Still somewhat difficult to work with on smaller pruning work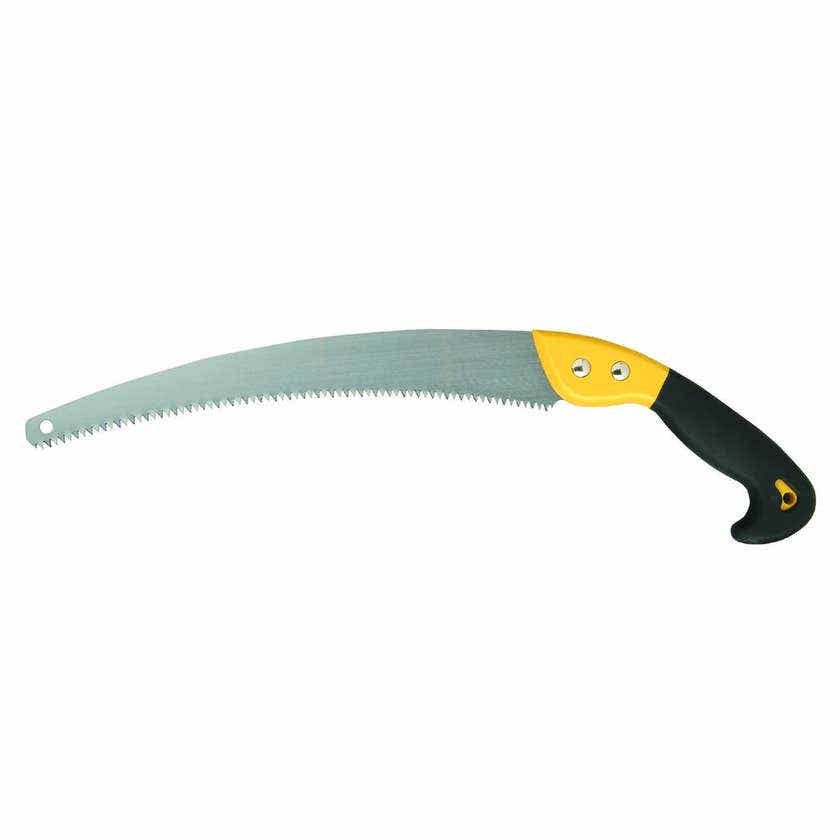 Work Force Foldable Pruning Saw
Work Force are a little more general in their focus, but don't let that lead you to believe that they're anything less than stellar bits of gardening kit. We feel that the Work Force Foldable Pruning Saw stacks up fairly evenly with the Cyclone 180mm Folding Pruning Saw. The Work Force Foldable Pruning Saw might appeal a bit more to those who see themselves working more on smaller plants, stems and light pruning jobs though. A lower profile straight blade and light hand-feel make this pruning option a touch easier to work with on the smaller pruning jobs.
Pro
Light and compact, easily foldable for safe storage
Low profile blade for getting through smaller gaps
Similar length to beefier options

Con
Not quite as well equipped for bigger stems and small branches
Not specifically designed for bi-directional cutting
Cyclone Aluminium Quick Release Bypass Pruner 200mm
'Bypass' refers to the way the two blades pass by each other, in a way similar to a set of scissors. This option from Cyclone is closer to the pruning shears you may be familiar with. They're a fairly simple pair of 'bypass' pruning secateurs that are hardy and promise to do exactly what it says on the box.
Pro
Familiar and reliable – a quality version of the tried and true
Quality materials and hardy construction
Great for finer or more detailed cuts on smaller plants
Con
A little tough to use for smaller hands
Not all that well suited for pruning small branches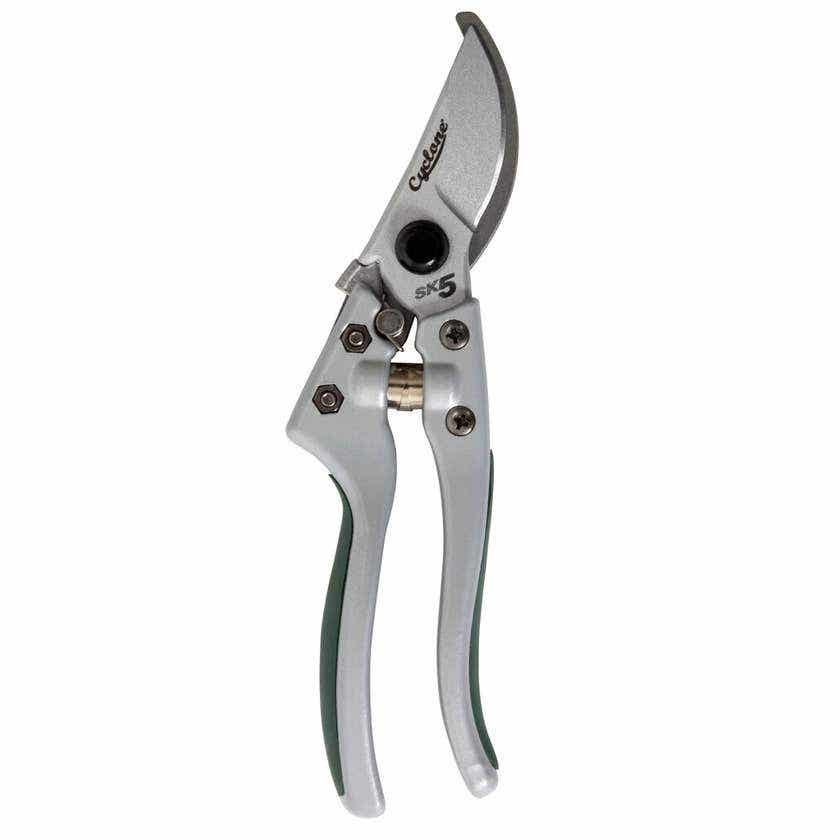 Yard Force 3.6V Cordless Pruner
Yard Force is solid brand who is known at every hardware. Here, they've taken the traditional bypass pruner and found a way to add a touch of assistance to make pruning easier on the hands. These pruners are compact and easy to use for a faster than ever pruning.
Pro
Easy to use and manoeuvre
Great for long sessions or those wanting some assistance
light weight
Con
Will need to be charged every once in a while
Not as resilient as straight pruning saws (doesn't like to get wet)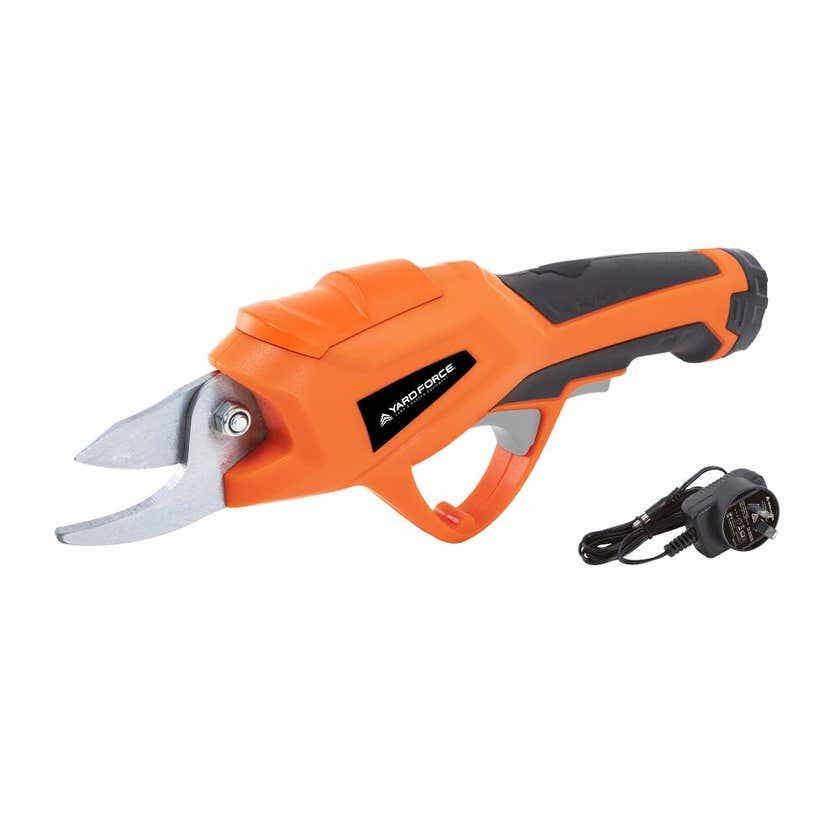 Let us help
Still undecided on a set of pruning shears? Don't hesitate to get in touch! Mitre 10 is the place to come to for good prices on all sorts of gardening and home improvement gear. Reach out here online today or come pay us a visit in store to get detailed advice on your choice of products from all the leading brands in hardware. Reach out via our contact page today!