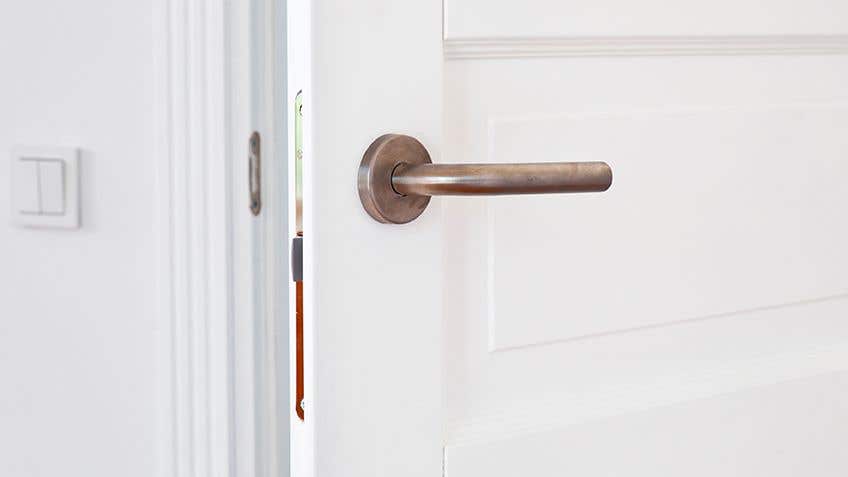 Now, you first need to think about which room the new door handle will be in and does it need a privacy lock? So pick your door handles with the room purpose in mind.
Project Checklist
Tools
A drill and drill bits
Tape measure
Chisel
Hammer
Pencil
holesaw
speedbore drill bit
Step 1: Read Instructions
Read the manufacturer's instructions on the back of the packaging. This will show you step by step how to install your chosen door handles.
Step 2: Mark with Pencil

Mark the latch hole and the handle hole position on the door, most locks have a template included in the pack to do this.
Step 3: Drill

Drill out the handle hole with a holesaw. For a clean finish, stop drilling when you first see the pilot bit through the other side of the door. Take the bit out and drill from the other side to avoid splintering.
Step 4: Wood Cutting

Drill out for the barrel of the latch with a speedbore wood cutting bit, also known as a spadebit.
Step 5: Position Plate

Insert the latch and mark out the position of the plate. Chisel this out to the recommended depth that is on the back of the packaging. Then screw the latch into place.
Step 6: Install Handle

Install your new handles. This can be a bit tricky, so go slowly and follow the instructions.
Step 7: Install Striker

Now that the handle and latch are fitted to the door, we can mark, drill, chisel and fit the striker plate to the door jam. Simply close the door and use the latch to determine where the hole for the striker plate needs to be positioned. Then drill the hole and mark around the striker plate with a sharp pencil and chisel the jam out. Then screw the striker plate into place.