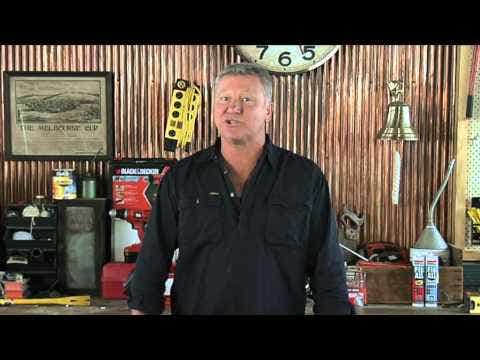 There are always paint jobs to do around the home whether it's ceilings, walls, cupboards and if your painting job never ends up looking the same as in the photos, this how-to will help you master interior painting skills.
PROJECT CHECKLIST
TOOLS
Masking tape
Drop sheet
Disposable overalls/old clothes
Paint stirrer, paint brush and paint pad
Paint roller, tray and roller extension handle
Ladder
Dulux 1 Step Acrylic Primer
Dulux Wash & Wear low sheen paint
STEP 1: PREPARATION
Before you start painting remove all the furniture from the room, place a dropsheet down and make sure the paint brushes and rollers are perfectly clean. Also, take a look at our video for ladder safety before you begin the job.
If you haven't done prep work on the surface, check Mitre 10's How to Prep for Painting video.
Mask off any areas that you don't want the paint to bleed onto, so you can achieve straight paint lines. This is important when using different colours of paint on adjoining areas like ceilings and feature walls.
STEP 2: START PAINTING
Open the paint can and using the paint stirrer, mix the paint well. If you think it needs thinning, follow the instructions on the paint can.
Start with a brush on the tricky areas using light short strokes right up to the masking tape. Once you have finished a small area, stroke along the surface in one direction with the brush tip for a smooth finish. Once the edges are done, it's time to use the roller and make sure you don't load the roller with too much paint as the extra paint will flick out over the walls if you roll too quickly.
Start at the top of the wall and roll downwards and repeat until finished.
HANDY TIP - CUTTING IN
Cutting in is a way to paint free hand without using masking tape. Hold the brush like you would a pencil, draw the brush bristles along the line and let them fan out so only the outer bristles are doing the painting. Don't use too much paint as you don't want the paint to drip down the wall. Paint a short line and pull away from the danger zone and towards yourself. Reset the brush and keep painting more lines until the paint is right up against the line.
Cutting in can be quite difficult to master, so practice cutting in with masking tape before you try it freehand. And if you won't be painting much in the future, use the masking tape as an easy and quick alternative.