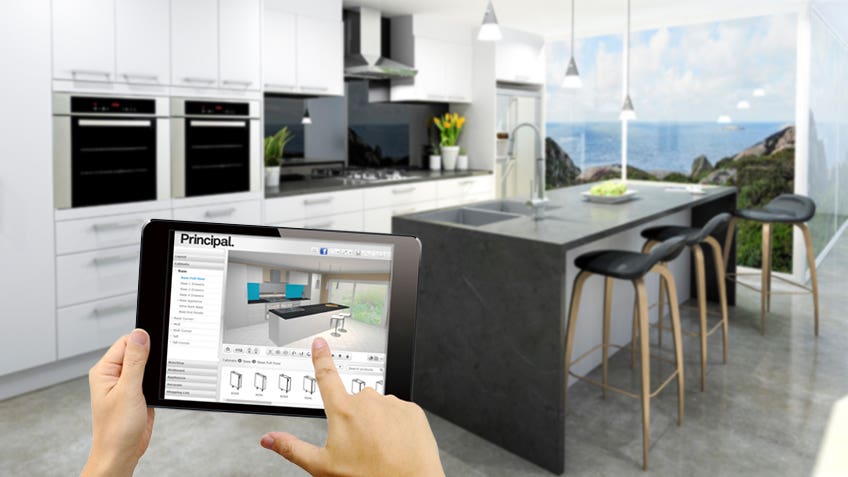 The very best kitchen solutions from around the world have been brought together to create a stunning range of modular kitchens, all available to order today. Cabinets built in Australia, German soft-close drawers, and Italian soft-close hinges. The care and attention to detail we put into every kitchen makes a world of difference. We recommend you use a qualified tradesperson to install your new Principal kitchen.
There are numerous aspects to consider when planning your dream kitchen. A good way to start is to address the critical questions of features, workflow and the layout you want.
FEATURES
Does your kitchen need to cope with the demands of a family?
Do you need extra drawers to make getting your pots and pans easier?
Are you going to put a dishwasher in?
Or do you need a pantry cupboard for extra storage?
WORKFLOW
Once you've measured your space, you need to consider the workflow and layout. The workflow of a kitchen is usually called the working triangle and is the path taken to the most common areas, the fridge, the stove and the sink. The smaller your working triangle means less time spent in the kitchen.
LAYOUTS
There are 4 common kitchen layouts:
L-SHAPED KITCHEN

One of the most common layouts is the L-shaped kitchen, ideal for homes incorporating a small table for dining in the kitchen space.
STRAIGHT LINE KITCHEN

This layout is best when the space available for your new kitchen is limited. There is no working triangle because the workflow is based on a straight line.
U-SHAPED KITCHEN

If you have a large room and want the most efficient working triangle, then the U-shaped kitchen is ideal. It is also perfect for the demands of a family, offering maximum storage space with many wall cabinets and select corner units.
GALLEY KITCHEN

This layout is featured in many homes, as it provides two opposing working and storage areas. Add a couple of bar stools to the island unit and this becomes a great kitchen for entertaining and ideal for open plan living.
Handy Tips
Allow a minimum of:
1.2m between opposite cabinets.
450mm bench space between stove and sink for food preparation.
650mm between stove top and range hood.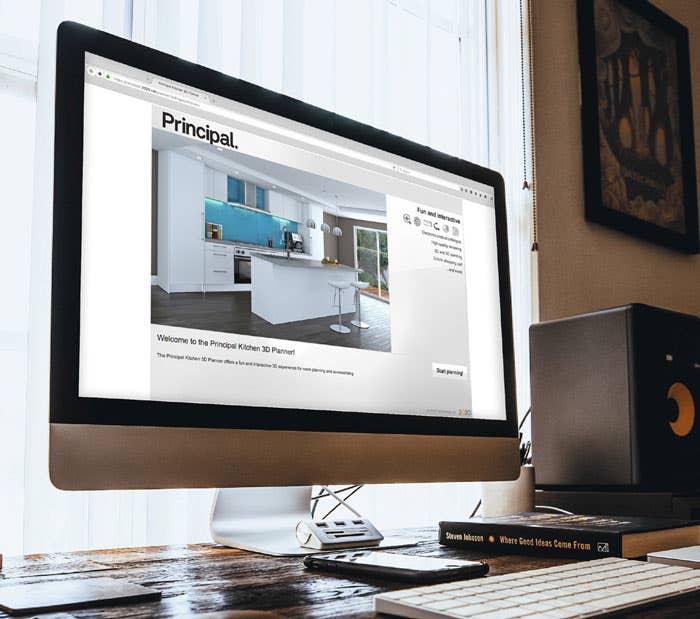 KITCHEN PLANNER
Design Your Dream Kitchen
We've taken the guesswork out of designing your dream kitchen, by providing all the tools you need to turn your dream into a reality.
Start your designs online at home and we can finalise your design and complete your order in store.
Kitchen Design Consultation
Let us design and quote your Principal kitchen or laundry for you. Complete the form and one of our design consultants will be in touch to guide you through the measurement and design process.