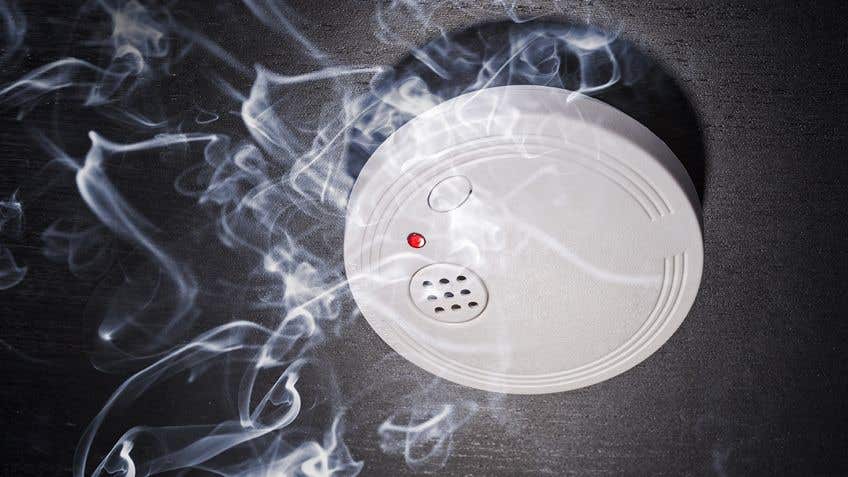 PROTECTING YOUR HOME
Some simple steps can help protect your family and home from the devastation of a fire.
Ensure adequate smoke alarms are throughout your home.
Keep a fire blanket within easy reach in your kitchen or around any open flames.
Have a fire extinguisher handy in the kitchen (fire extinguishers expire, so check them regularly and replace when necessary.)
Don't leave cooking unattended.
Turn off heaters before going to bed or leaving the house.
Clean the lint filter on your clothes dryer after each load.
Don't leave electric blankets on for more than 30 minutes.
CHOOSING A SMOKE ALARM
Smoke alarms save lives, and are compulsory in Australian homes, so let's look at how to select the right ones for your home. Only buy smoke alarms that meet Australian Standards, look for the AS3786 marking.
Photoelectric Smoke Alarms are effective in detecting burning, smoldering fires. As most household fires begin with a smoldering fire, it is essential to have photoelectric smoke alarms installed in your home.
Ionization Smoke Alarms are designed to detect the smoke that comes from a flaming fire. Because you can't predict how a house fire may start, it is advised to have both photoelectric and ionization alarms installed in your home for best protection.
Carbon Monoxide Alarms will detect gas leaks and are designed to alert the homeowner when carbon monoxide levels are raised. Because Carbon Monoxide (CO) is odorless, invisible and extremely dangerous, early warning is essential.
Your local Mitre10 store has a variety of purpose made smoke alarms for bedrooms, living rooms, bathrooms, laundries and kitchens. Make sure your family is protected by installing the alarm that is best suited.
MAINTENANCE
Make sure you change your smoke alarm batteries once a year, a good way to remember is to change them at the same time you change your clocks for daylight savings. Don't wait for them to beep, by this time they are flat and your house is not protected.
TEST
Test your smoke alarm before you install it, the details are on the back of the packaging. Simply hold down the button until a series of short beeps are heard.
HANDY TIPS
Smoke alarms should be replaced every 10 years.
Clean your smoke alarm every 6 months to prevent dust build up.
Avoid installing alarms near air conditioners, ceiling fans and bathrooms.