Mitre 10's Trade+ Pass is for the Tradie on the go. Quickly find every Mitre 10 location and get a cash discount* at every Mitre 10, the Trade+ Pass is an essential part of your tool kit.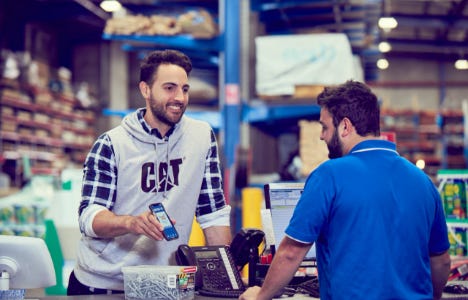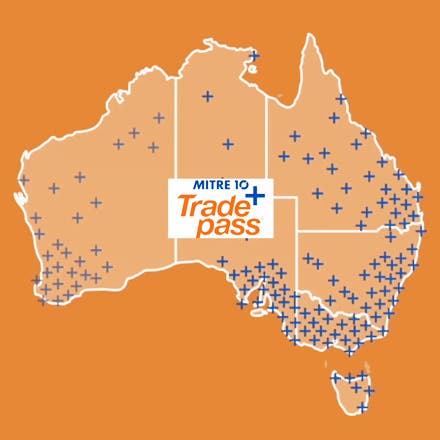 Your nearest Mitre 10 is not far away
Mitre 10 has a network of over 400 stores across Australia. Easily access the location and contact details of your closest Mitre 10 in just one tap.
So, next time you're on the road and you need to stock up on supplies you'll know the exact location of closest Mitre 10.
Get a cash discount* at every Mitre 10
Trade+ Pass shows we recognise the value of your trade no matter which Mitre 10 you visit. Just show your Mitre 10 Trade+ Pass at the Trade Counter and we'll give you a great trade rate.

*Exclusions will apply to certain products. See full terms and conditions when signing up.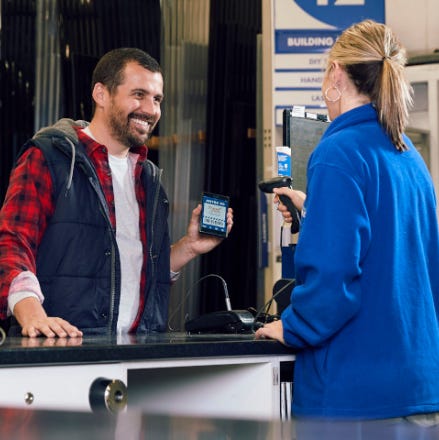 Trade Digital Services are available at selected Mitre 10 and Home Timber & Hardware stores. Talk to your Trade Manager about availability.