The Tech Making Tradies' Lives Simpler and Safer.
Scott Cam recently invested in in Australian technology company SafetyCulture. We chat to Luke Anear, SafetyCulture CEO and Founder, about why.
Anyone who's been on construction sites knows how hectic they can get.
With activity everywhere, almost all high-risk, inspections covering everything from pre starts and daily safety audits to near miss reporting are a vital part of the job. That's where a software platform like iAuditor by SafetyCulture aims to help.
Digitising these inspections promises to streamline processes, as well as improve accountability in the move from paper to digital. With actionable tasks and a clear endpoint, every employee can contribute to site safety. It's an evolution that's been a long time coming, and one that has led Scott Cam to back SafetyCulture as iAuditor makes its way onto construction sites in over 85 countries around the world.
We spoke with SafetyCulture's Matt McCaffery about why more companies globally are looking for a digital solution to improve the workplace.
A quick look at SafetyCulture and iAuditor
SafetyCulture's goal is simple: help companies improve the safety and quality of workplaces through its innovative and affordable mobile-first platform. By empowering frontline workers with smarter tools, they aim in turn to create smarter sites worldwide.
iAuditor by SafetyCulture is their flagship product – an operations platform helping teams and workplaces improve the quality, efficiency, and safety of their operations, completely digital and mobile-friendly.
With over 600 million checks performed each year, iAuditor makes the auditing process simple by allowing anyone to effectively manage safety and quality from a mobile device. By collecting consistent data, standardising operations, identifying weaknesses and more, it's a more efficient way to resolve issues on-site.
More about iAuditor
This mobile-first platform is at at the heart of working teams across all kinds of industries, used by over 28,000 organisations to perform checks, train staff, report issues, automate tasks and communicate easily.
In essence, iAuditor helps address workplace safety issues by taking a proactive approach. iAuditor gives everyone ownership of the tasks at hand, and with all the data centralised anyone is able to see what's happening on-site at any time.
That means digital checks aren't just a boost to efficiency for safety audits – long-term, regular use and continuous improvement baked into its core.
By keeping an eye on trends over time, users will alwaysbe across hazard reductions and other key improvements.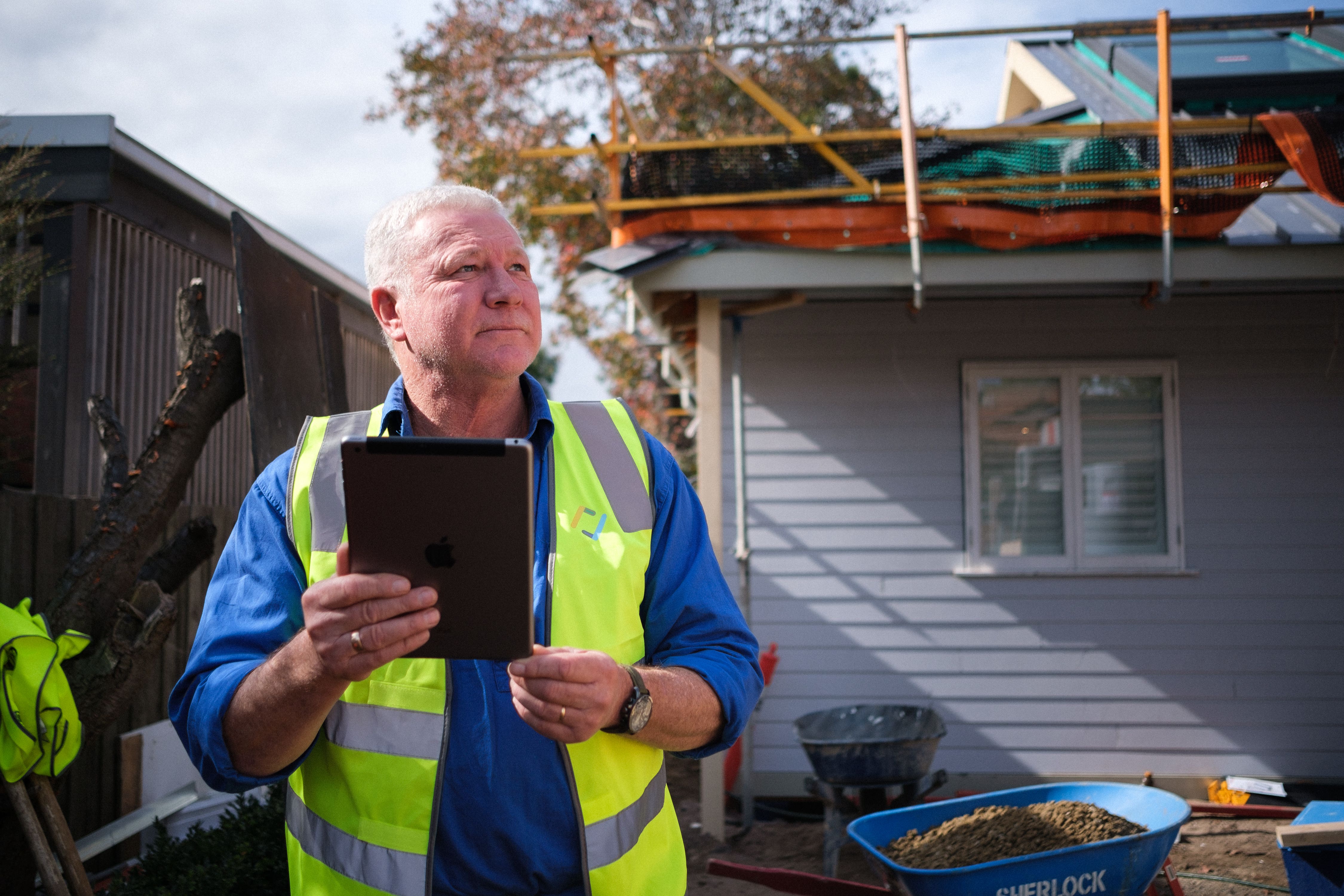 How is it different from other systems?
SafetyCulture provides an effective early-warning system, catching issues before they arise by offering a window into your worksite. We believe prevention is always better than cure. It's this proactivity that brought it to the set of hit home improvement series The Block.
Taking advantage of everything from templates to sensors, the iAuditor platform creates a 360 view of the workforce. The more detail you put in, the more your workforce will take out. With customisable forms capturing task-specific components, its flexibility makes it suitable for nearly any situation – even a home improvement TV show.
By using iAuditor on site, The Block's crew were able to customise checks to fit both construction and TV production needs. Contestants completed their own daily pre-start checks, while foremen created automated reports that helped with the judging process.
The key benefits
Trade industries today are already more safety-conscious than ever, but there are always ways to improve.
SafetyCulture embodies this, fostering a mindset where people focus on safety instead of just being told to be safe, making this way of thinking part of workplace culture.
By letting workers take ownership of safety procedures, the power is in their hands, replacing traditional top-down compliance models. After all, frontline workers are the ones who deal with each and every safety process, and they're better placed to improve and drive safety practices day to day – all they need is the right tools.
Giving a team access to SafetyCulture's leading software means investing in safety in a tangible way andevolving your business with consistent operational improvements. The knock on effects are endless — it really does tick all the boxes.
Key take-outs
Digitising site audits can streamline processes, improve accountability, and make every employee responsible for site safety.
SafetyCulture helps workplaces improve safety and quality with innovative and affordable mobile-first products.
iAuditor is an inspection, issue capture and corrective action platform 1.5m users signed up in over 85 countries.
iAuditor simplifies the auditing process by making it easy for anyone to effectively manage safety and quality from a mobile device.
Flexible and highly customisable, SafetyCulture software helps build a long-term culture of safety in almost any workplace.