5 Great Hidden Camping Spots for the Holiday Season.
We've done the work, so you can take a well-deserved break.
Let's be honest – everyone deserves a break this summer.
With the end of the year getting busy, chances are you're already thinking about getting out of the city and into some of the country's most stunning wide-open spaces. Peace and quiet, a bit of fresh air, quality family time or time to yourself – sounds good, right?
That's why we've dug deep to find five of the country's best hidden camping spots, to make planning your escape easier. Take a look – but hey, don't tell anyone. It's a secret.
Cobram
Murray Region, Victoria
Set up camp under the trees and watch the Murray roll lazily past under an endless sky. Right at the heart of 'Peaches and Cream Country', Cobram has a bit of something for everyone.
See the river from a historic paddle steamer, or sit back on Thompson's Beach, one of Australia's largest inland beaches. This is the middle of Victoria's 'Food Bowl', meaning you're spoilt for choice whether settling in for a cold pint of craft beer at Byramine Homestead and Brewery or enjoying 'one more glass' at nearby Monichino Winery.
There's plenty for the kids too, like the modern wonder that is Koonoomoo's Big Strawberry, or a round at Cobram Barooga Golf Club – okay, maybe not that last one.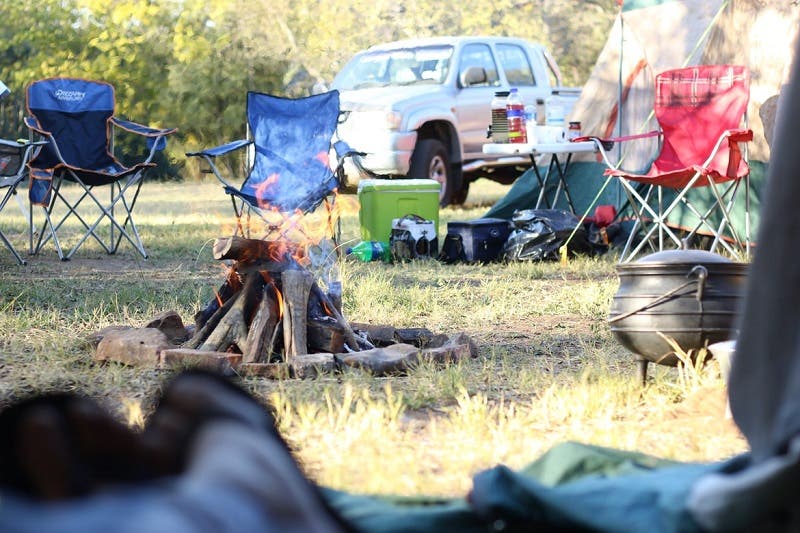 Cable Bay
Innes National Park, Yorke Peninsula, South Australia
If there's something South Australia has in spades, it's perfect beaches – and Cable Bay might be the pick of the lot. This sandy paradise really does
have it all.
Just over three hours from Adelaide, this secret spot is ideal for an easy day trip or a few days away, with the whole park easily accessible by 2WD. Once you're there, you'll find amazing hidden beaches, killer surf and sweeping cliffs, and plenty of chances to swim, surf, picnic – or sneak off and do some fishing.
Keen to explore? With everything from quick 30-minute trails to stunning four-hour treks, you'll feel like a true Mitre 10-blue bushwalker.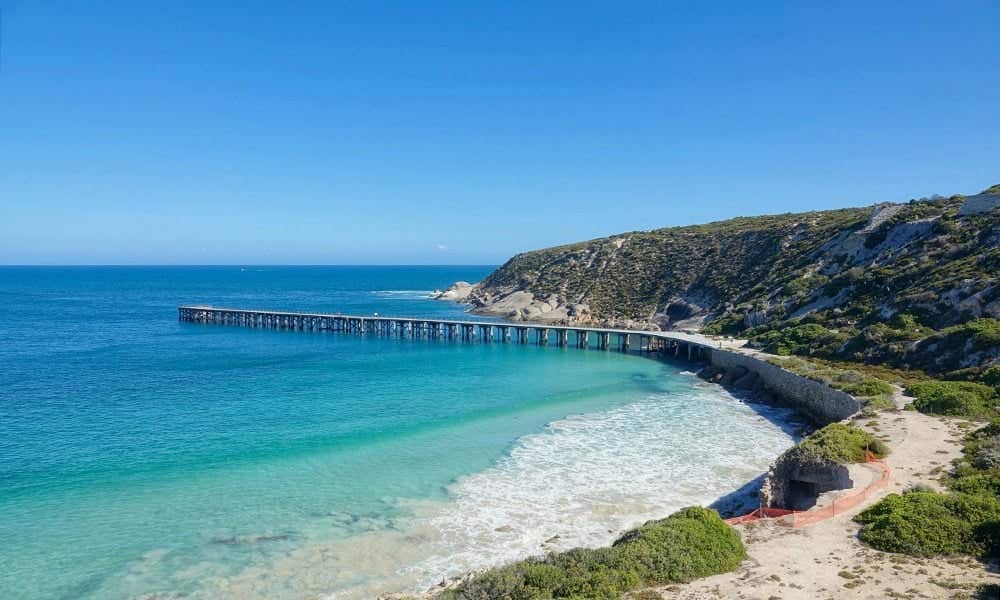 Binna Burra Campground
Gold Coast Hinterland, Queensland
With seriously old and stunning rainforests stretching all around you, Binna Burra is the definition of 'getting back to nature'. If you're an explorer at heart, this is the spot for you.
This heritage-listed site runs the length of the Hinterland, and is perfect for an easy day walk or a trek out to the bush camp. There's history and surprises around every turn – think ancient, twisted trees, rocky mountain streams, rugged gorges and lookout spots that will knock you over (not literally).
A visit here is also a great way to support a local community still recovering
from bushfires – making your trip mean a lot.
Spring Gully
Canungra, Queensland
Looking for something a little less rugged, but just as amazing? Spring Gully has that ideal mix of nature and comfort, so you'll never run out of things to do.
Just under an hour's drive out of the Gold Coast, Canungra's famous sense of community will have you feeling like a local straight away. Once you're there it's time to explore – wade through a mountain stream, get up high on a hang-gliding or para-gliding adventure, or hop on horseback for a look around town.
With space for campervans, trailers, tents, motorhomes and more, whatever your idea of comfort is, you'll find it in Spring Gully – guaranteed.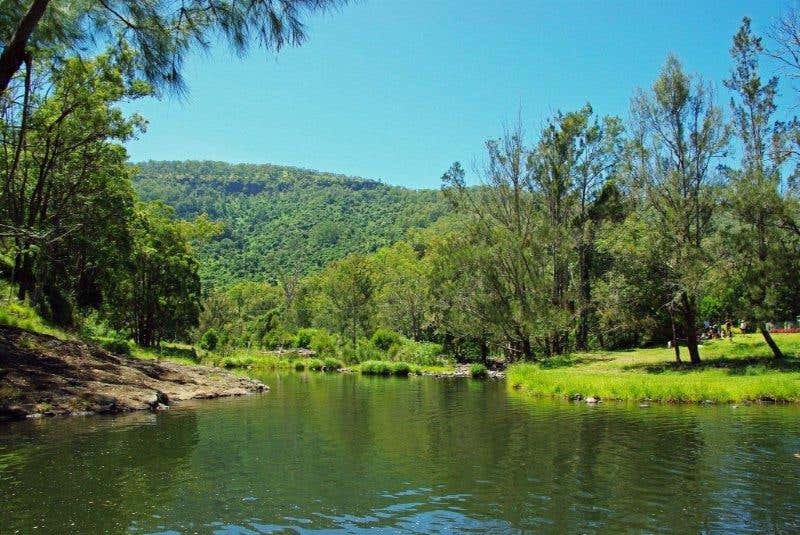 Burbie Camp
Warrumbungle National Park, New South Wales
There's nothing quite like the true remote camping experience, right? Aussie wildlife, amazing views, and huge night skies over a crackling fire – that's Burbie Camp.
This place is for the experienced camper, isolated but still accessible. There's few facilities, just a tap for spring water and a barbeque spot, so you'll only have what you bring with you – in other words, the pure camping experience that taps you out of the modern world, and back into nature at its best.
You'll want to come prepared for a rustic stay on this one. But, you'll be coming home with an experience that'll stay with you for a long time.