The amount of paint you'll need will vary according to the paint as well as the condition of the surface. The chart below will help give you a reasonable estimate and is based on two coats of paint and 16 sq. metres per litre coverage. Don't forget to reduce the surface area to be painted if the area includes large windows and doors.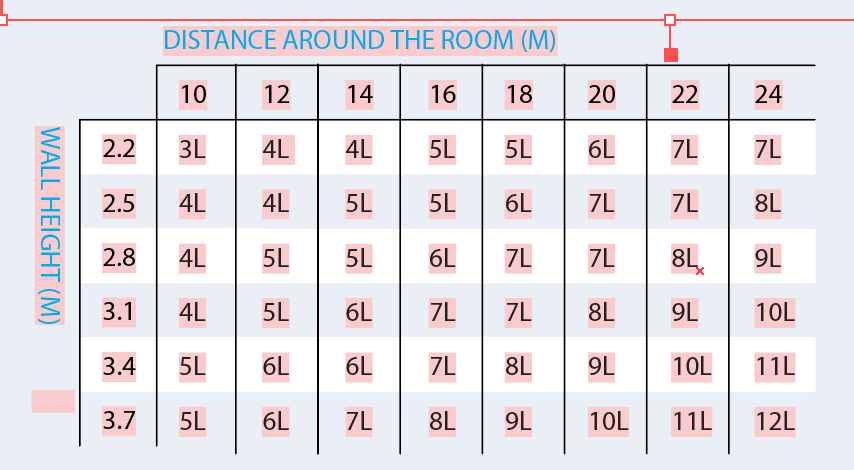 Compare Products
You have no items to compare.
My Wish List
Last Added Items
You have no items in your shopping list.