---
Dulux Duramax Chalky Finish is an innovative spray paint that delivers an ultra-matte finish, perfect for glass surfaces. You can transform objects with a quick spray of any Duramax spray paint. Here we will show you how to utilise Dulux Duramax Chalky Finish to upcycle an old vase.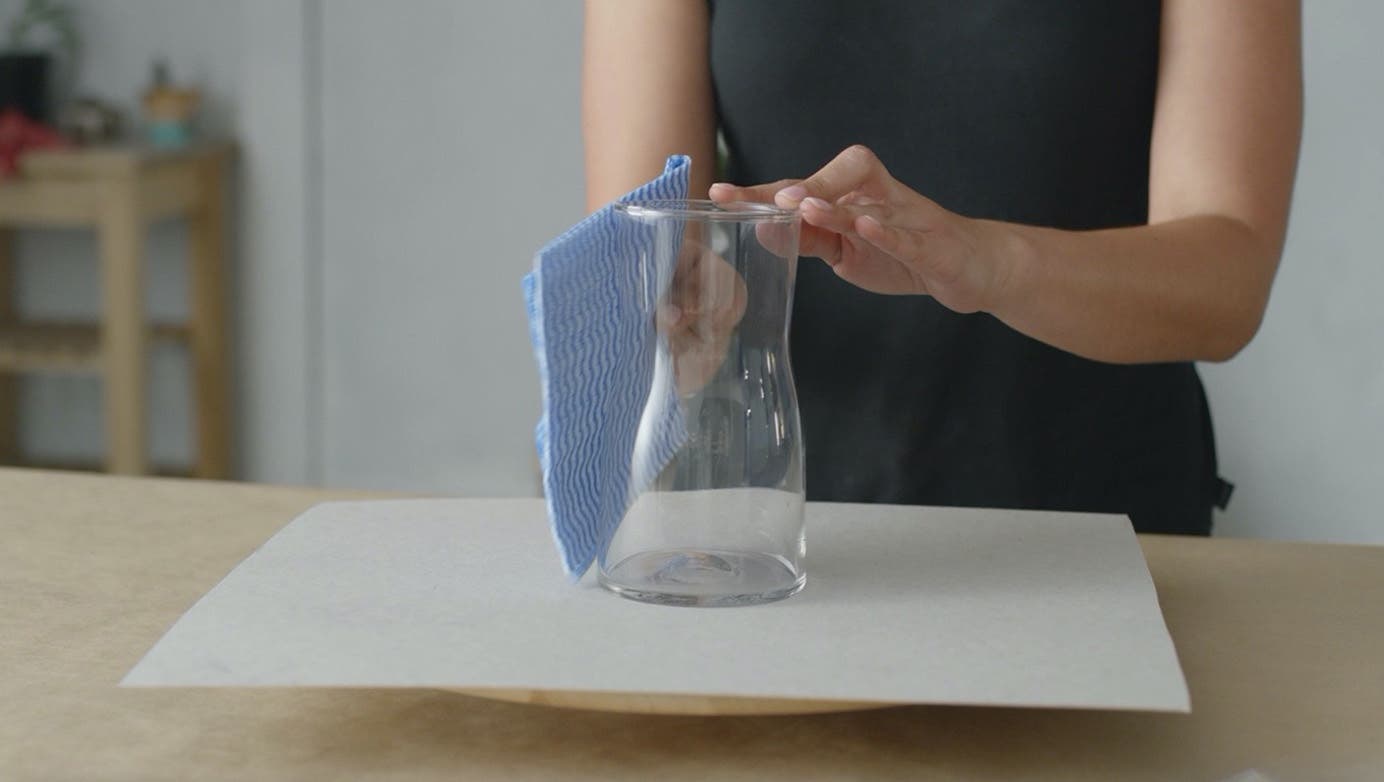 1. Clean your chosen object
Wipe the surface of your object- making sure it's clean and dry, free of any grease, rust, or dirt.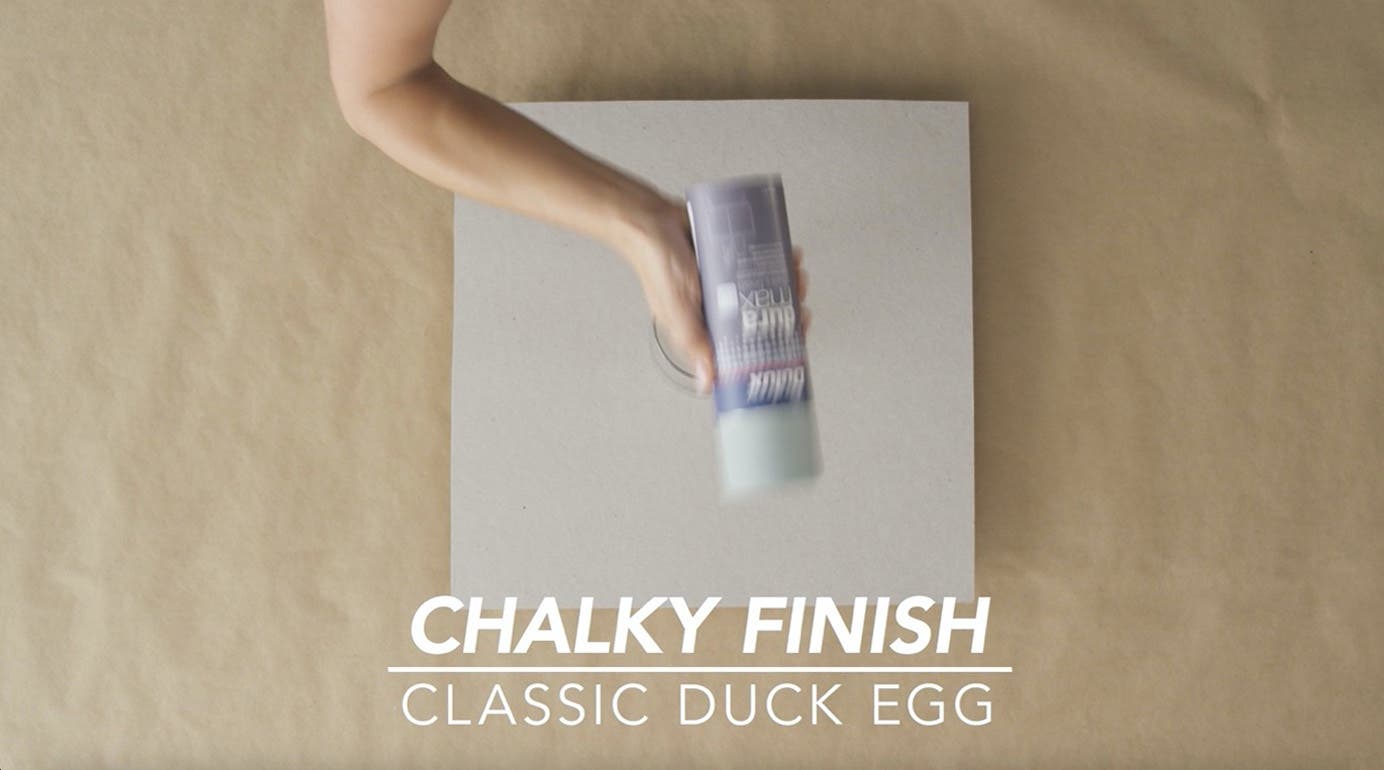 2. Shake can
Before spraying: Shake the can for at least three minutes after the first [BP2] rattle and regularly during use.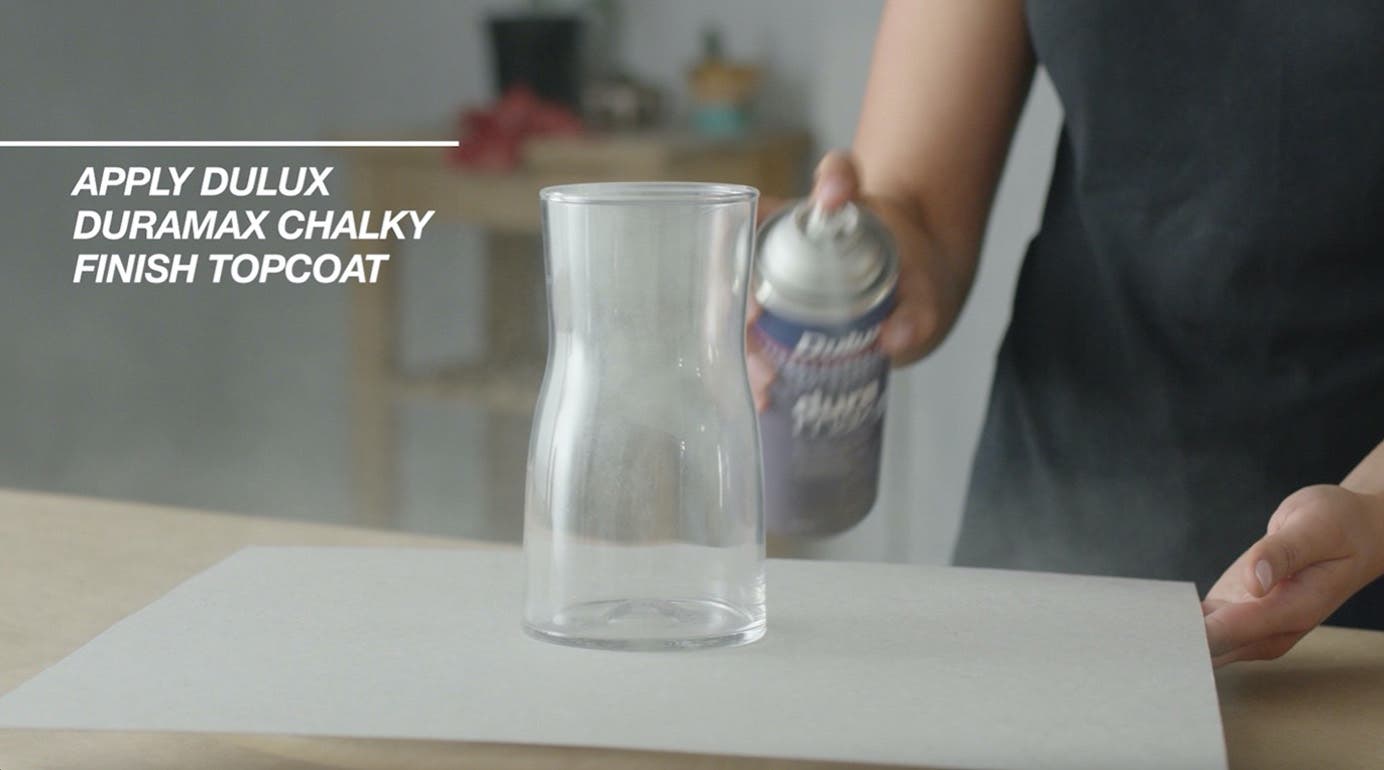 3. Begin application
Hold can upright and spray 10 to 25cm from the surface of the vase. To ensure surface compatibility, test the spray on an unexposed area before coating the entire object. Spray with smooth, even strokes maintaining a consistent distance from the surface until the vase is evenly covered in a light mist. It is recommended to apply in one or more light misty coats, as opposed to one heavy coat.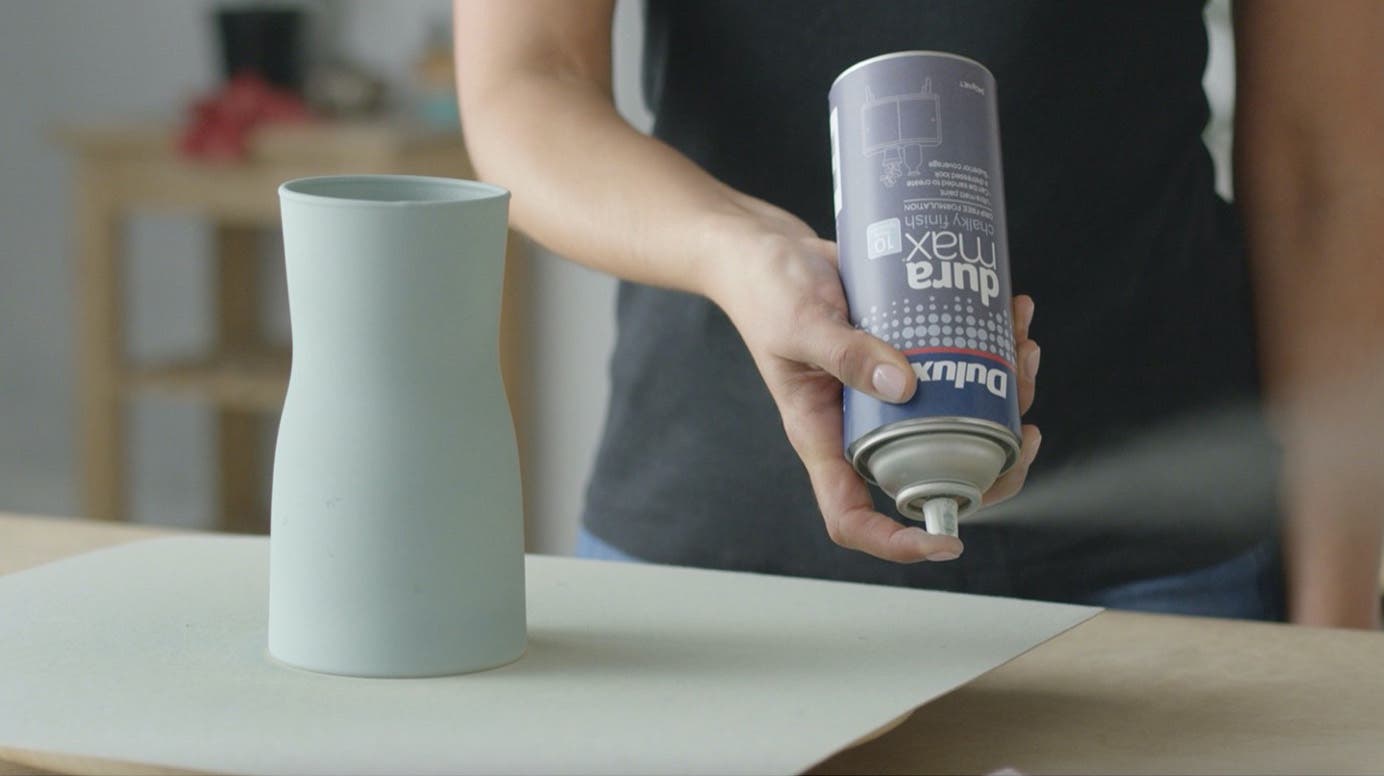 4. Un-blocking
Prevent blocking by turning can upside down and spraying until clear and wipe front of nozzle clean.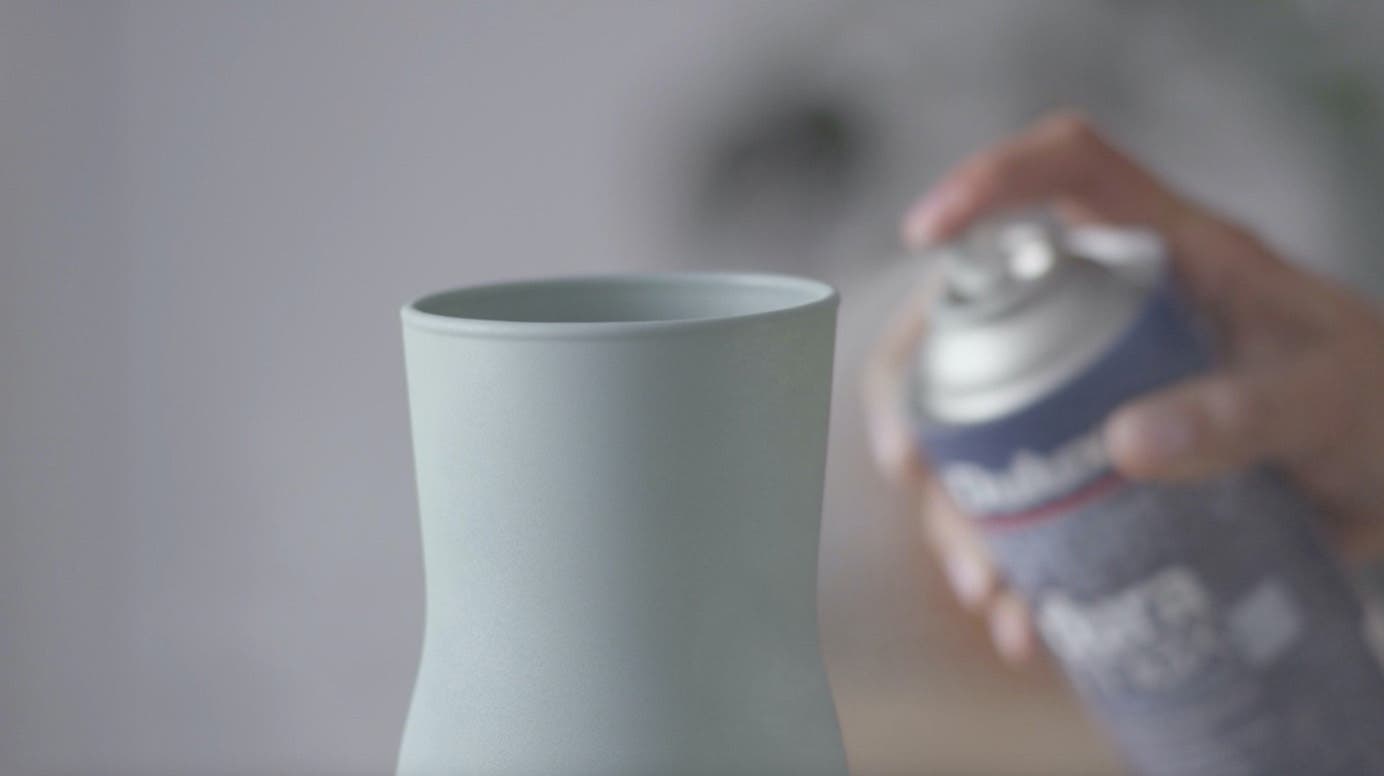 5. Recoating
Continue to apply in a series of coats until you reach the desired coverage. Ensure the surface is touch dry in between each coat to ensure an even finish.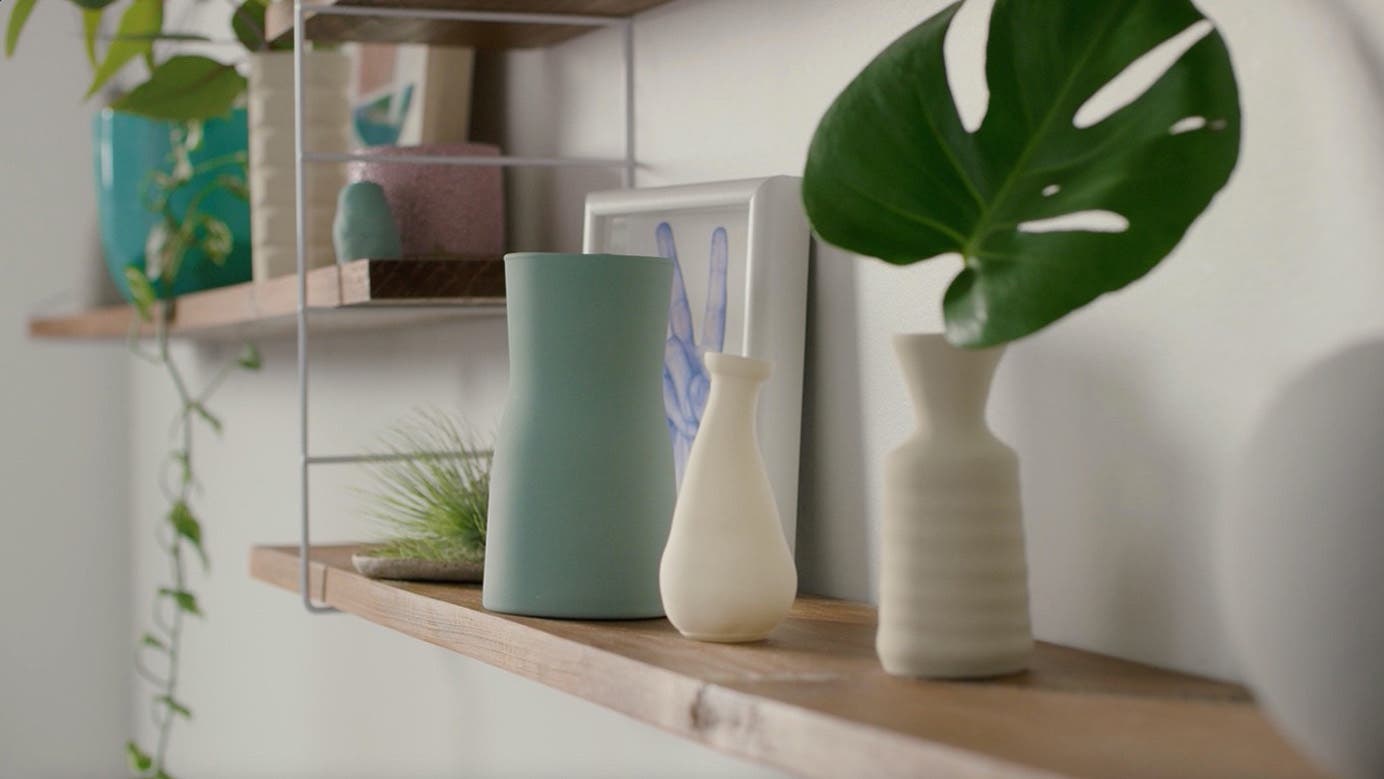 6. Project complete
Once your object is evenly coated, that's it, you're done! Your project or object should be touch dry in 10 minutes under normal conditions. Lower temperatures and high humidity will slow the drying and affect the gloss level. Create magic with Duramax.