Create furniture that reflects your personality and style using Dulux Design Effects. Here we will show you the simple steps to achieve a unique decorating statement using Design Chalk Effect. Chalk Effect can be used to create an ultra-matte chalk appearance or sand to create a distressed vintage look.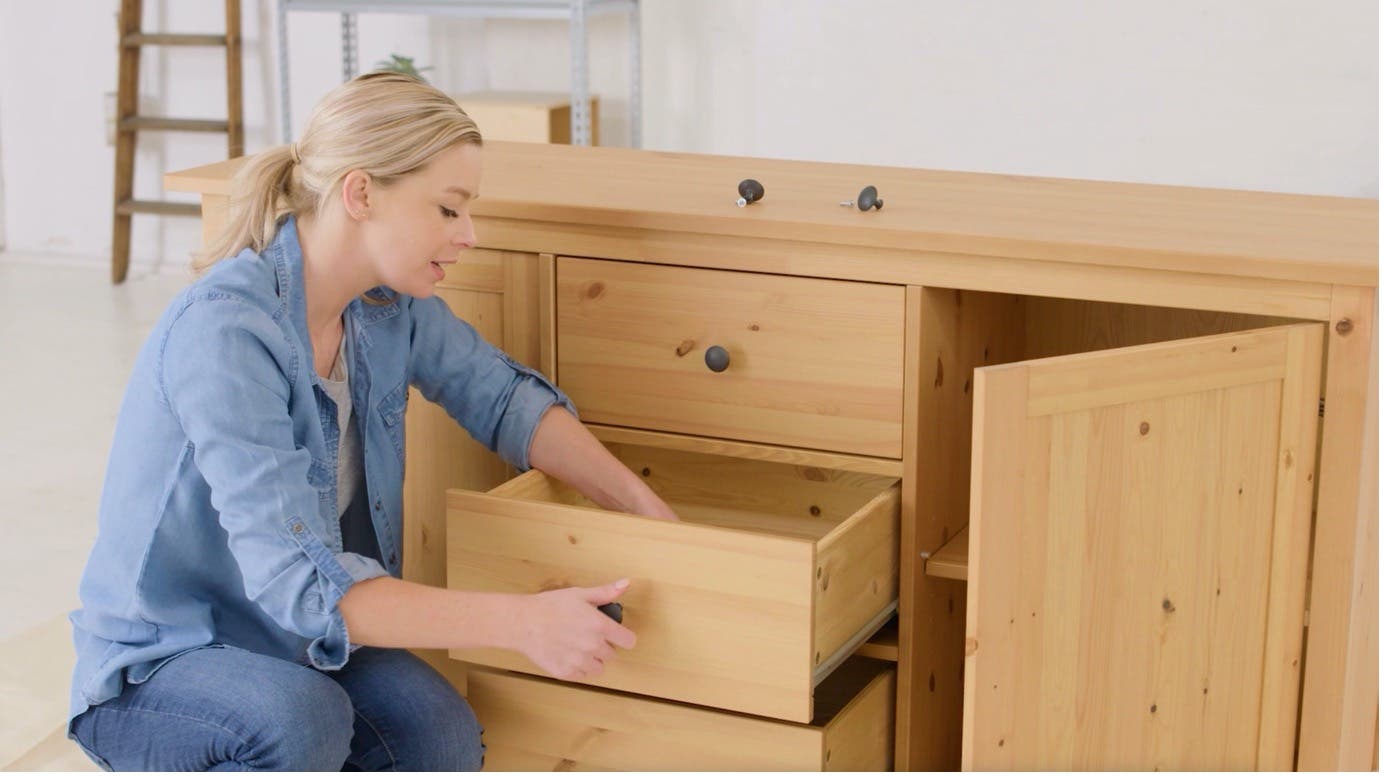 1. Prep area
Prepare your workspace with a drop sheet, remove any handles from your piece of furniture and set them aside for later.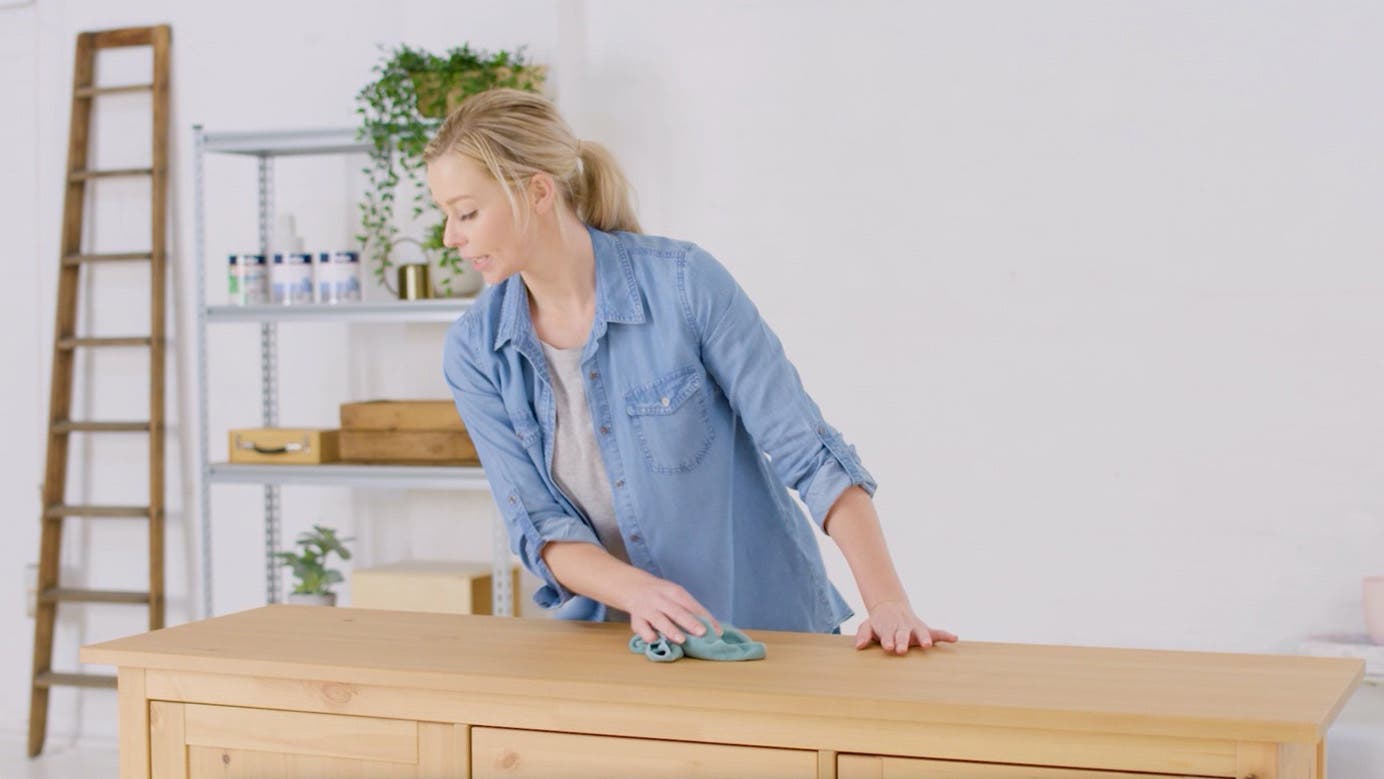 2. Clean furniture
Wipe down the furniture with the damp cloth to remove any dust. Depending on the surface you're painting, a prep coat may be required. Ensure you carefully read and follow instructions on the product label before you begin.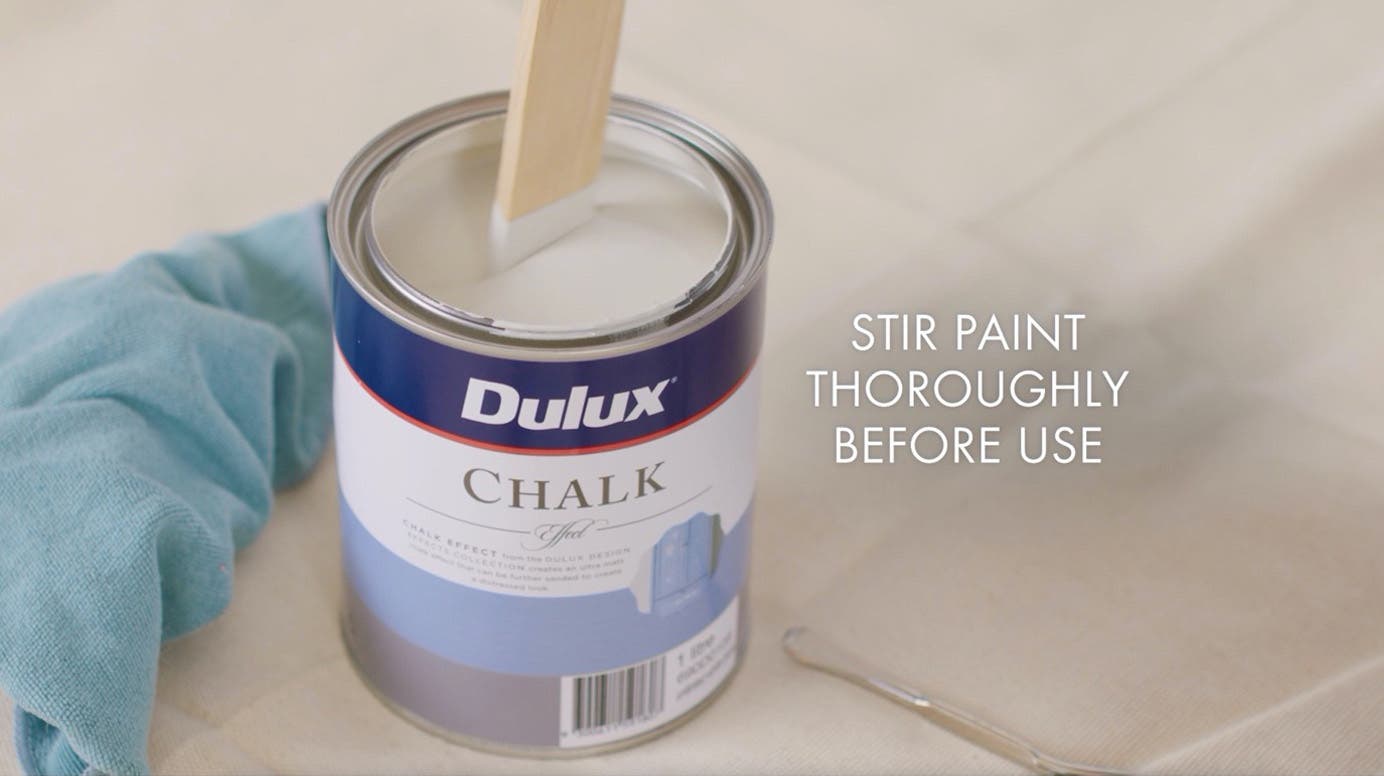 3. Stir paint
To create a two-toned distressed look, use the colour you want to show through underneath your feature colour first. Stir Dulux Design Chalk Effect paint thoroughly with a broad flat paddle using an up-and-down action.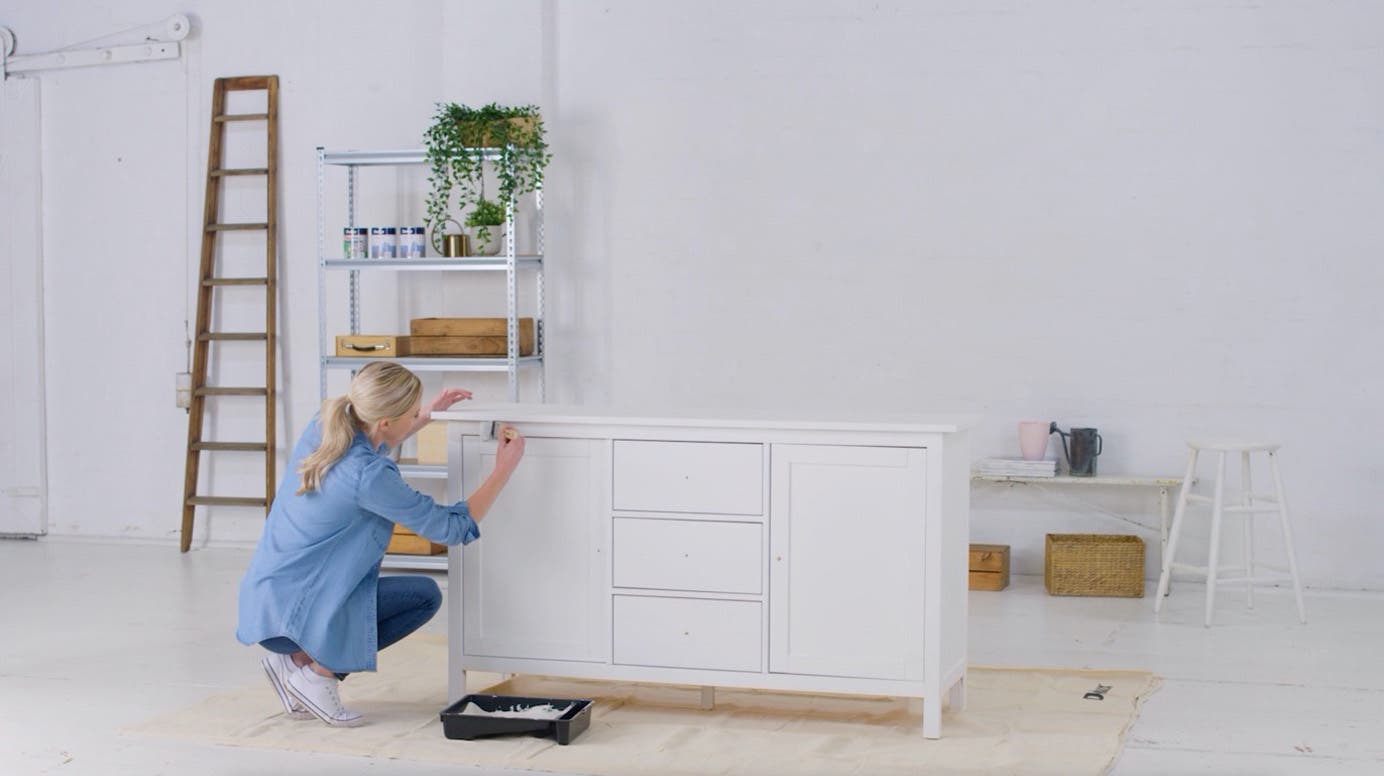 4. Cut in
Apply your first colour using a good quality brush. Begin by cutting in around the edges and hard to reach places.
5. Finish first coat
Finish the first coat with a short nap roller, filling in the gaps and making sure you keep a wet edge on the roller for the duration of the painting time.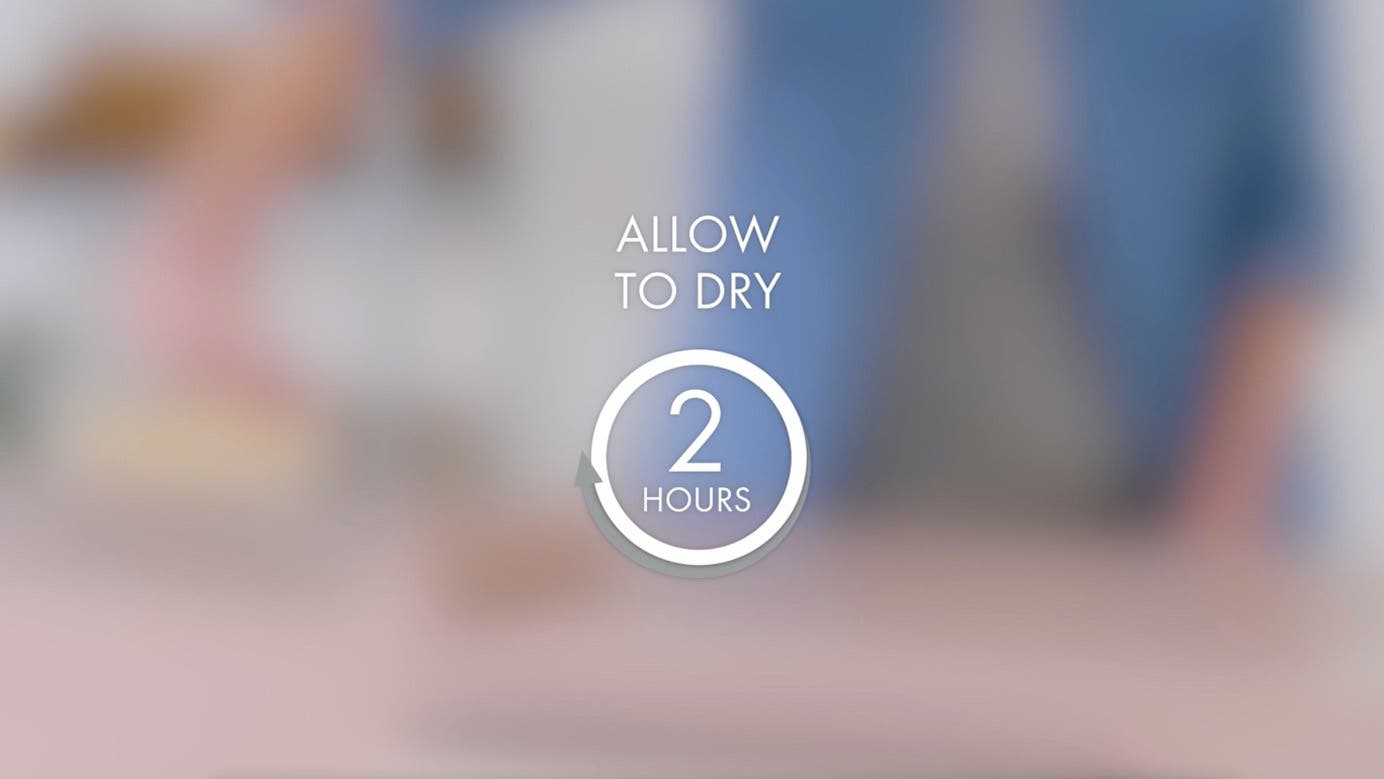 6. Dry
Allow the paint to dry for two hours, then apply the second coat, and allow to dry for another two hours.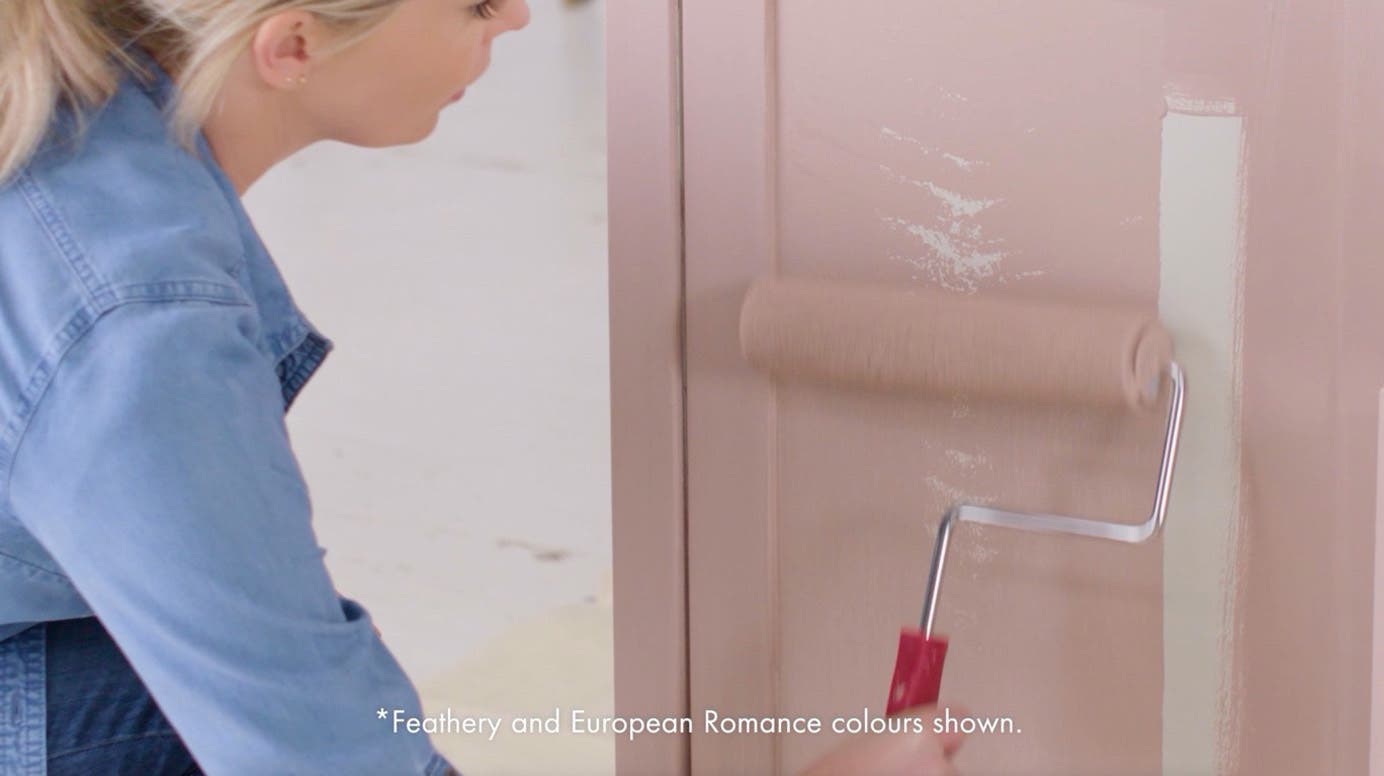 7. Apply second colour
For your two-toned distressed look, apply your topcoat chosen colour. Apply just one coat of the second colour.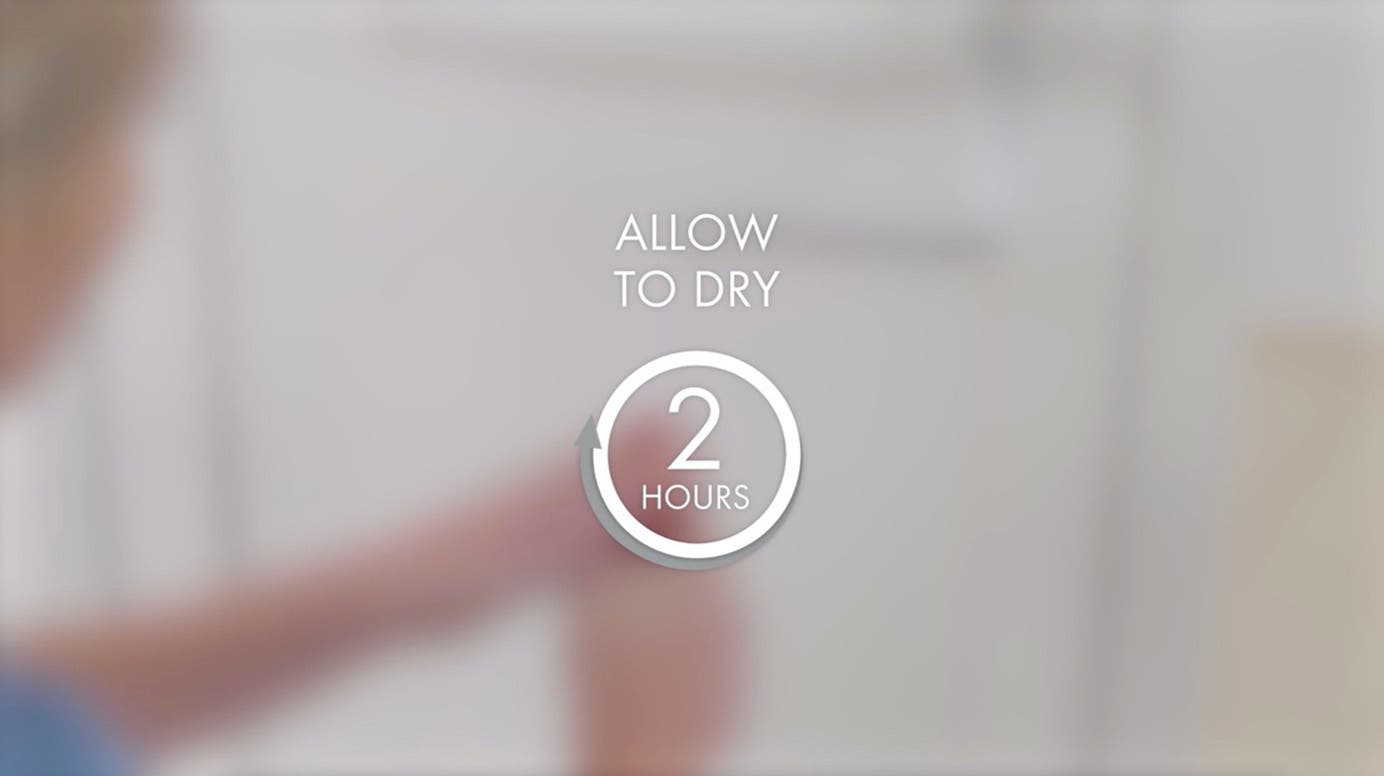 8. Dry
Allow to dry at least two hours before sanding or distressing.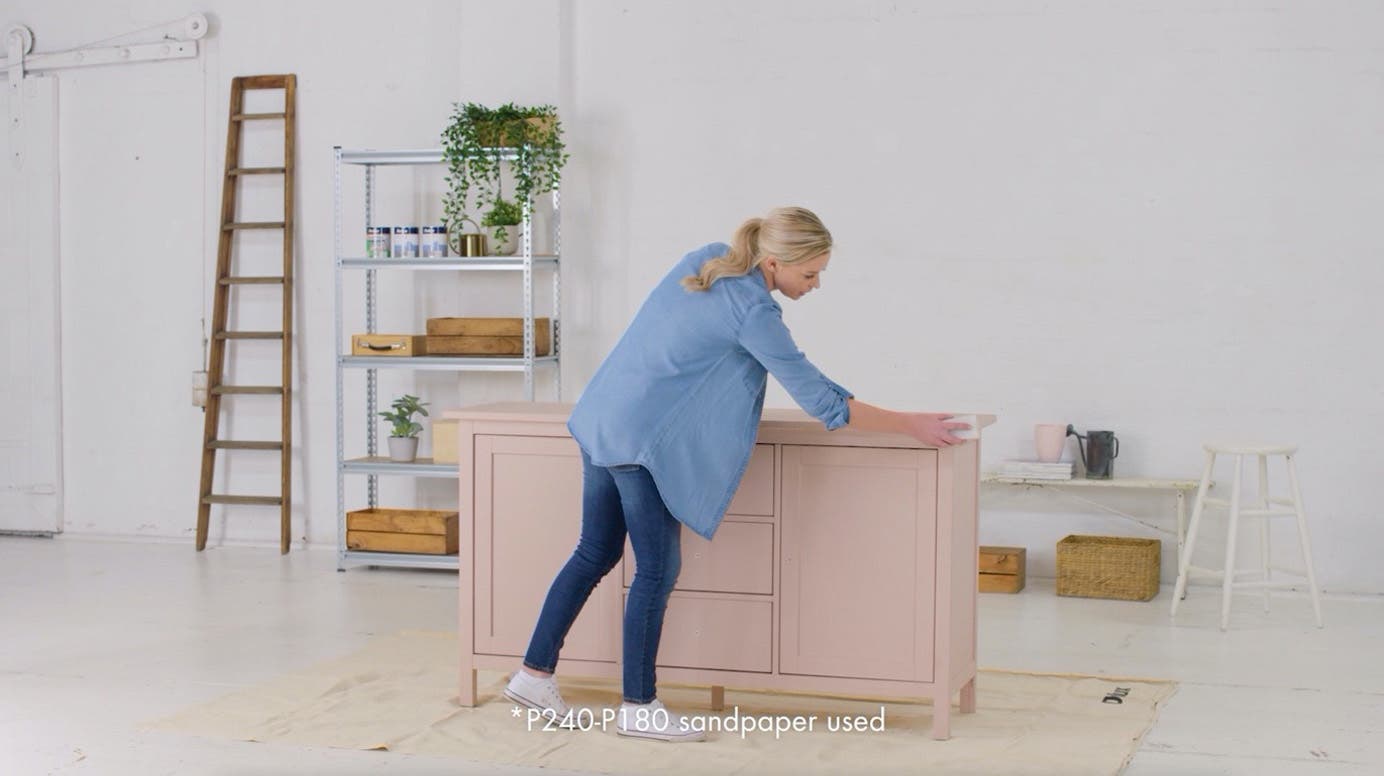 9. Distress
For an authentic distressed look, sand areas of the surface where wear is most likely to naturally occur, like corners or prominent features. Use a fine-medium grit sandpaper (P240-P180) and lightly sand in one direction. Other grit papers can be used to achieve your desired finish.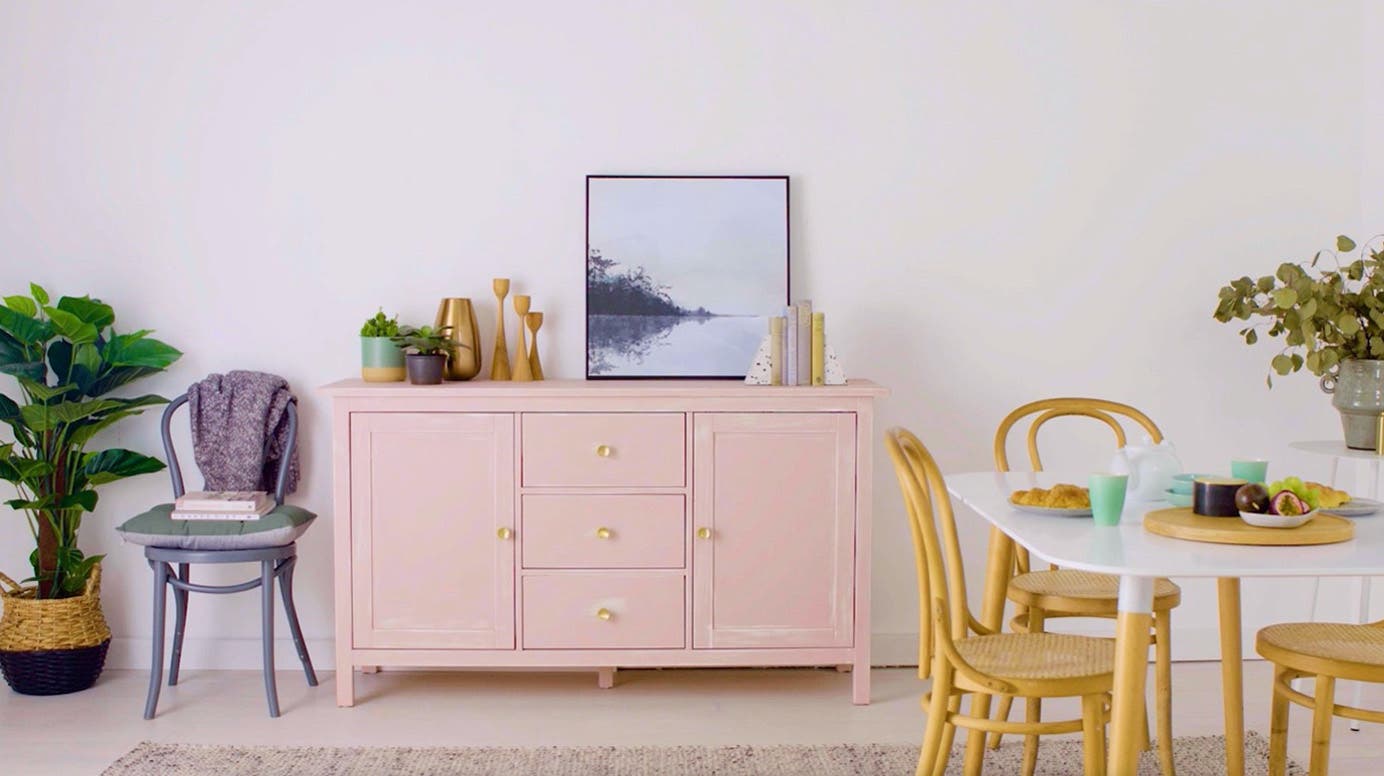 10. Project complete
In a few easy steps, you have created a vintage look with Dulux Design Chalk Effect.