Compare Products
You have no items to compare.
My Wish List
Last Added Items
You have no items in your shopping list.


Step 1
Place the filter into the tub. Secure by placing the 4 holes in the filter over the cleats in each corner.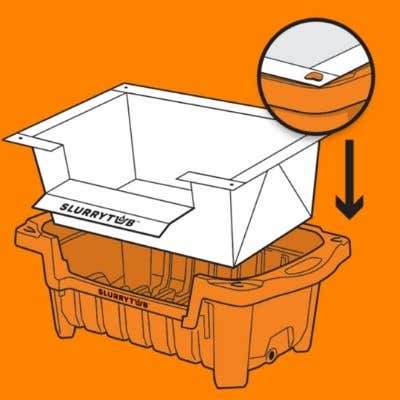 Step 2
Empty slurry from wheelbarrow into tub. Allow filtered water to drain in washout areas or recycle on the job.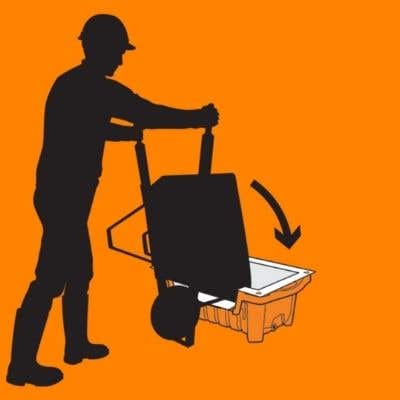 Step 3
Most of the water should drain in 30-60 minutes. Dispose of the fliter and dried contents into site skip.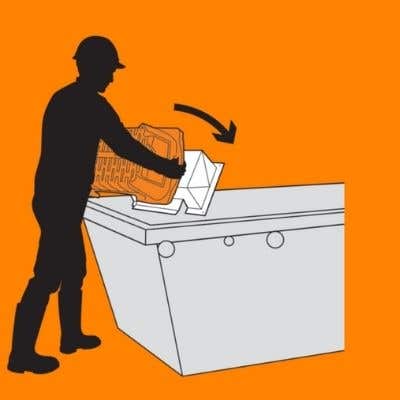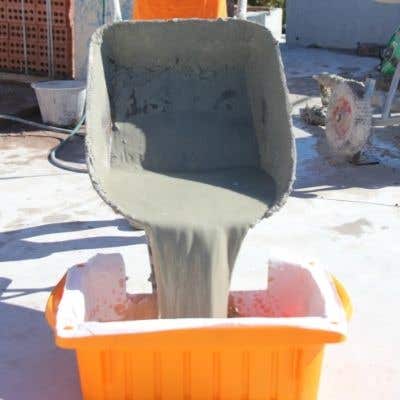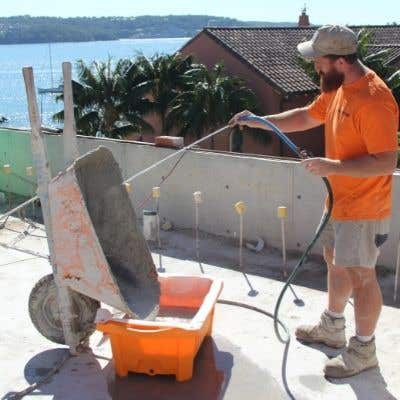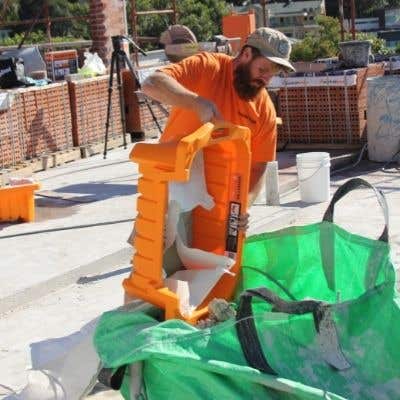 What problem does the SlurryTub fix on site?
Typically, at the end of every day on building sites, bricklayers and most other wet trade contractors wash out their cement mixers and tools into their wheelbarrow.
The wheelbarrow is then scrubbed and the resulting 20 - 40L of slurry is usually deposited nearby and the barrow hosed out ready for the next day.
This slurry often flows onto worksites causing a messy safety hazard, into groundwater or onto the street and subsequently down a stormwater drain.
It all too often leaves an unsightly mess in gardens or lawns or on our pavements, roads and gutters, and can result in large financial penalties for the site manager, usually the builder.
In May 2020, SLURRYTUB was awarded an Environmental Performance - Innovation Grant from the Council of the City of Sydney to fund an extensive product trial in the Sydney area. The trial was successful with 100% (of 30+ builders and contractors) saying SLURRYTUB made their clean up on site and environmental compliance much easier.
In November 2020, SLURRYTUB also had its claim that it filters the sediment from cement slurry, allowing for safe disposal or recycling of the dried cement and cleared water, authenticated by Good Environmental Choice Australia. The GECA label gives consumers confidence that a specific sustainability claim has been substantiated through an in-depth exploration by independent third-party assurance.