If you're short on Easter activity ideas for you and your family and you think that a fresh hot cross bun is unbeatable, then why not try making your own? Cooking them on the barbeque outside also means you'll be able to enjoy soaking up that long weekend sun.
And it's not all that hard when you get the right gear from your local Mighty Helpful Mitre 10.
Materials list
Weber Q2000
Weber Family Q Roasting Pack, containing 1 trivet and 2 convection trays
Grillman 3pc Tool Set, containing BBQ spatula, tongs and grill rake
Gas Bottle
Ingredients list
¼ cup caster sugar
2 tsp dried yeast
250ml milk, warmed
1 egg, lightly beaten
50g unsalted butter, melted
3 cups plain flour
1½ teaspoons mixed spice
1 cup mixed currants and sultanas
⅓ cup apricot jam
Flour paste
⅓ cup water
1 tbs caster sugar
½ cup plain flour
Method
Step 1
In a small bowl or jug combine the sugar, yeast and warm milk. Set aside for approximately 5 minutes or until the mixture is foamy. Whisk the egg and butter into the mixture.
Step 2
In a large bowl mix together the flour and mixed spice. Add the fruit and stir. Make a well in the centre of the flour mixture and pour the yeast mixture in. Stir to create the dough. Turn the mixture out onto a lightly floured surface and knead for 5–10 minutes or until smooth.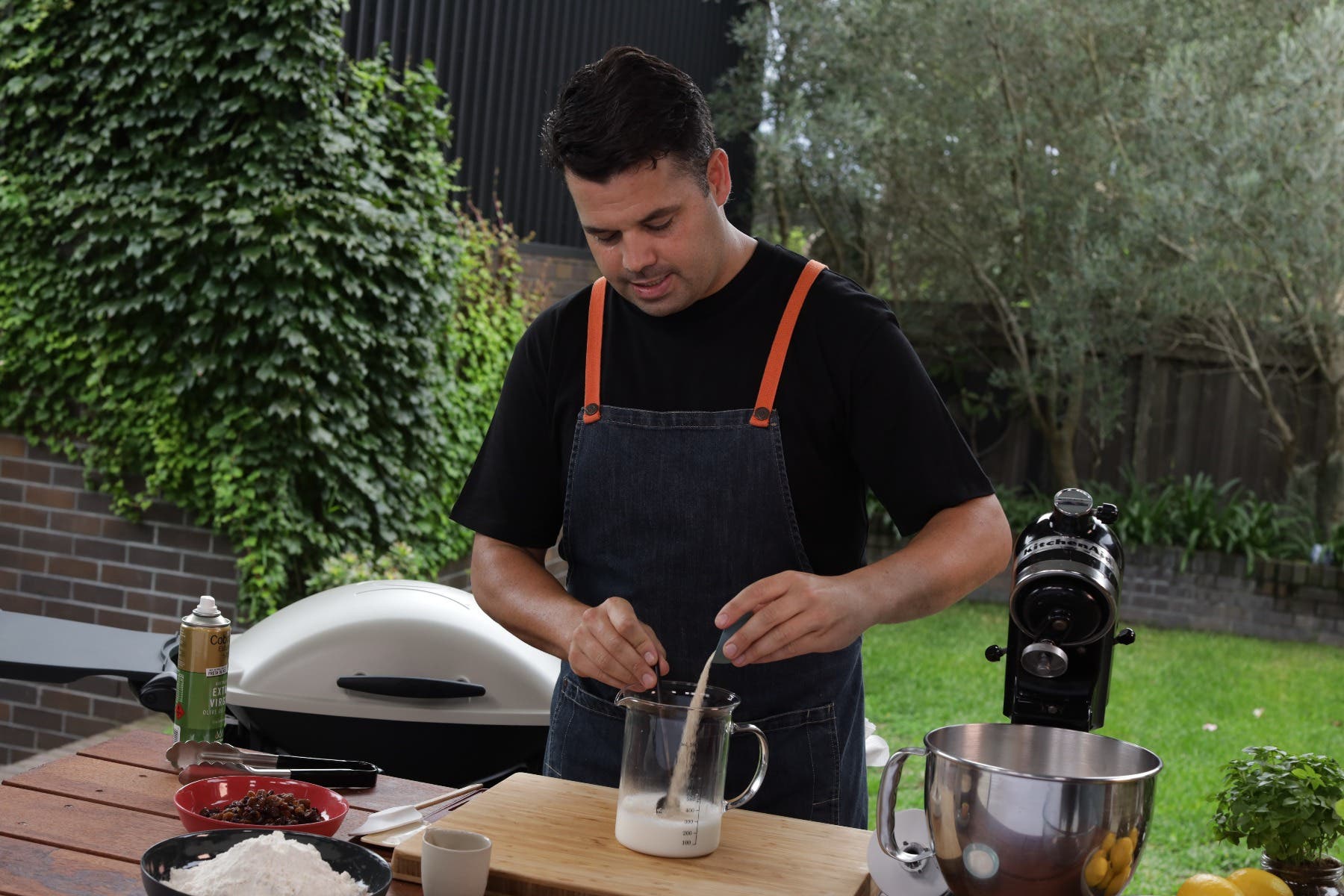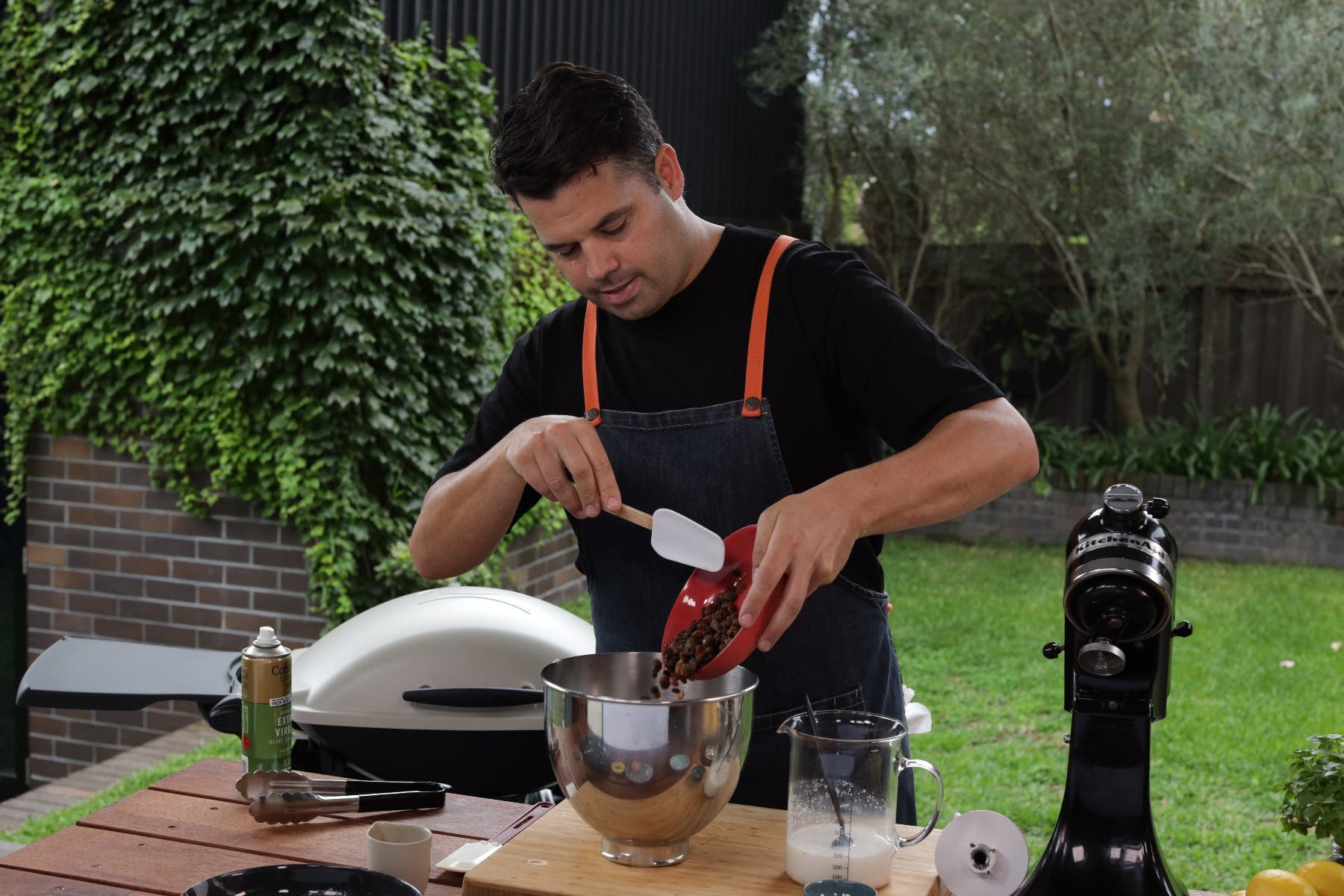 Step 3
Place the dough in a lightly greased bowl. Cover the bowl with a tea towel and place wrapped dough in a warm draught-free place for 1 hour or until the dough doubles in size.
Step 4
Knock back the dough then divide the dough into 12 portions and roll into balls. Place side by side in a foil tray or heatproof frypan. Cover with lightly greased plastic wrap and set aside in a warm place for 30 minutes or until the dough has risen.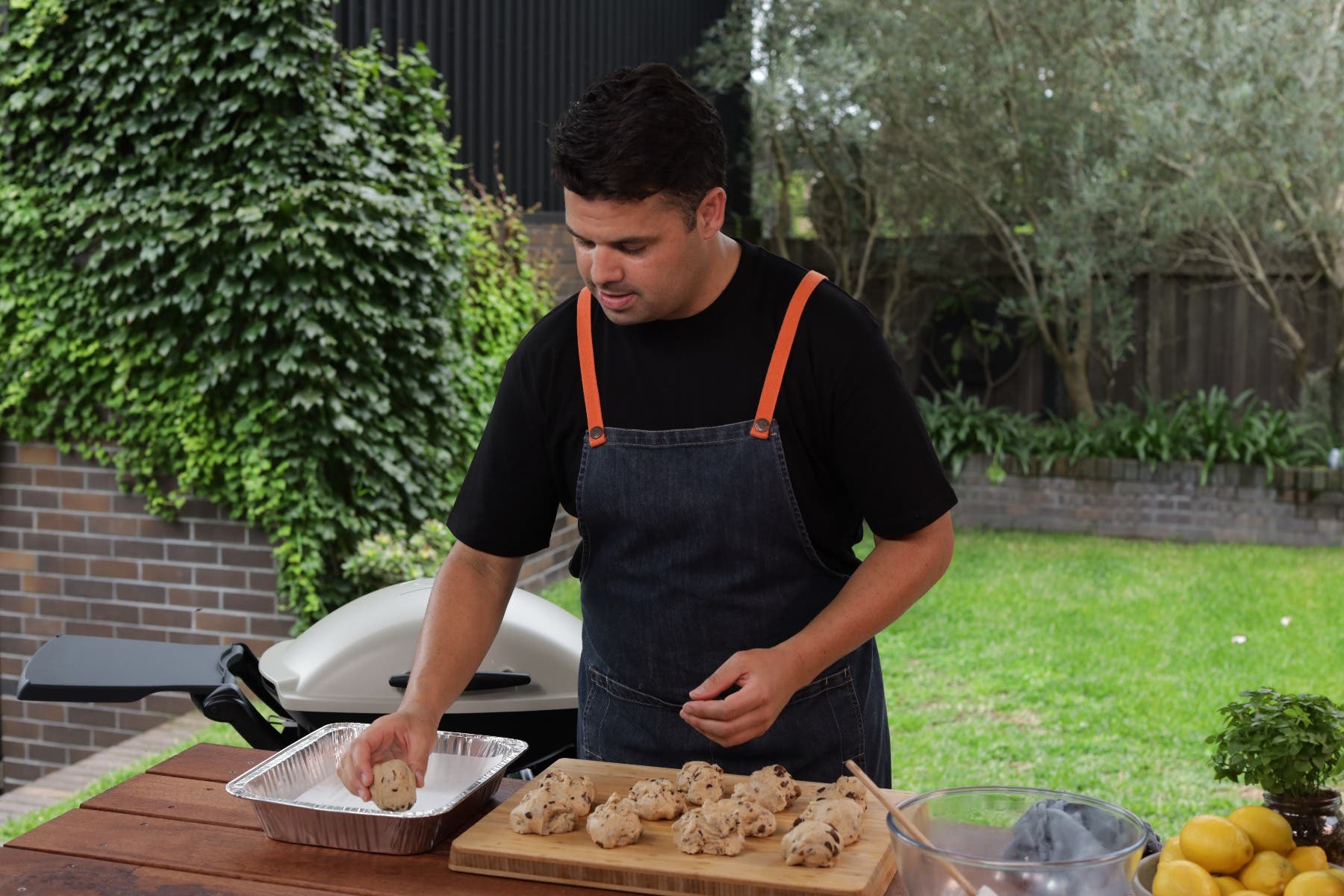 Step 5
Prepare the barbecue for indirect cooking over low heat (as close to 180°C as possible). Place a convection tray and trivet on the hot plate.
Step 6
To make the flour paste, combine the water, sugar and flour. Spoon the mixture into a snap-lock bag and snip off one corner. Pipe crosses (or a pattern of your choice) onto the risen buns.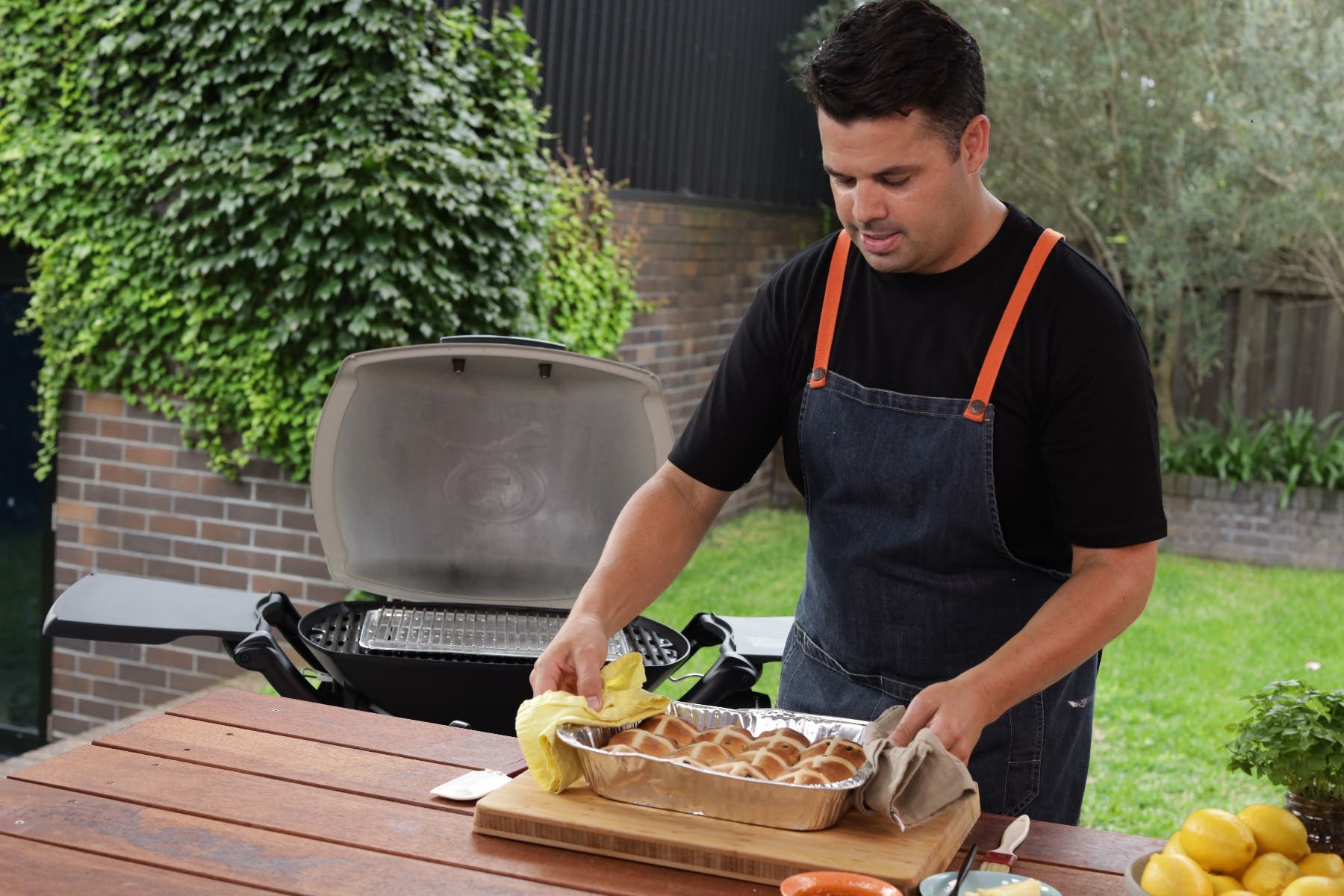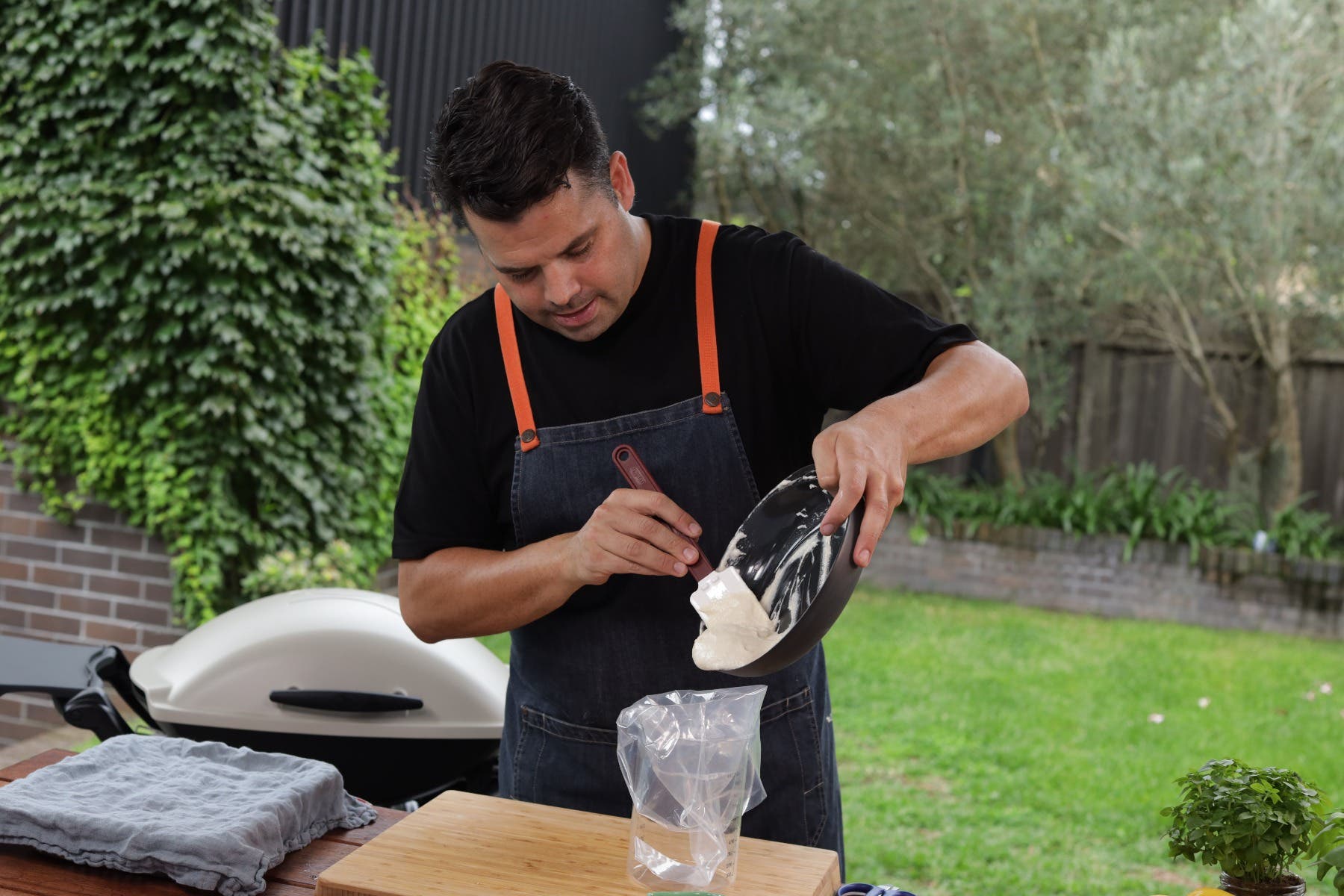 Step 7
Bake the hot cross buns over indirect medium-low heat, with the lid closed, until cooked through and the buns are golden, 20–25 minutes.
Step 8
Once the buns are cooked, turn out onto a wire rack. Using a pastry brush, brush the buns with apricot jam to give them a shiny glaze. Makes 12.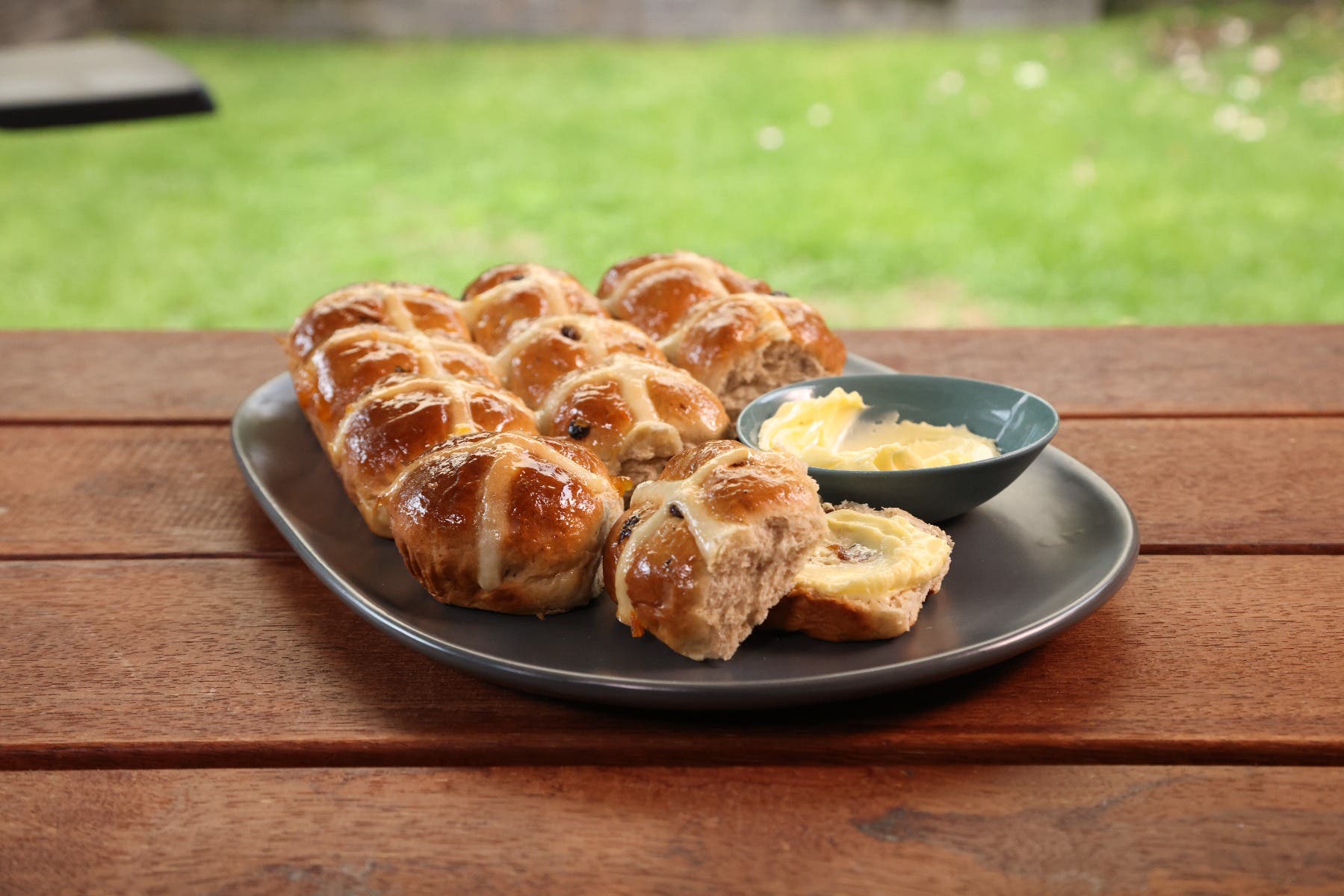 For more Mighty Helpful service and advice, speak to the team at your local Mighty Helpful Mitre 10.