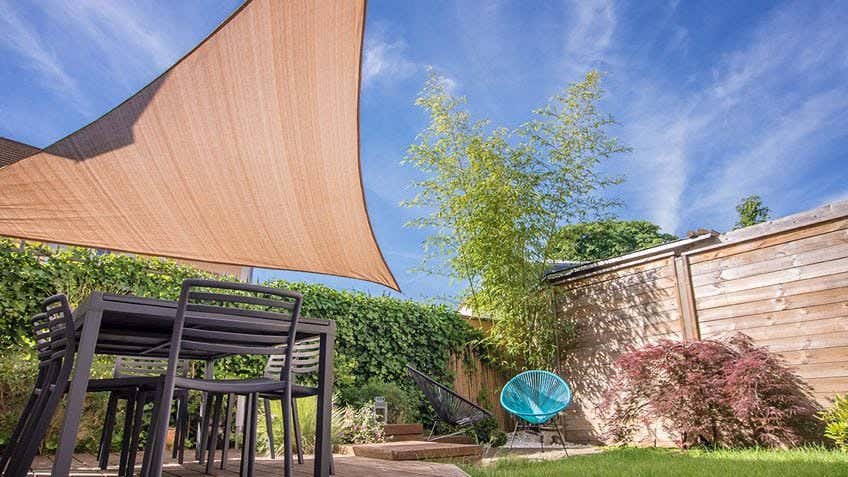 Easily portable, umbrellas can be used to cover your outdoor table or can be moved around the garden in an umbrella stand. In numerous colours and styles, their versatility is ideal for any outdoor area.
Pop-up gazebos

A Gazebo is a freestanding, temporary structure, designed to provide shelter from the sun, whilst giving a wide view of the surrounding area. Some styles include insect netting walls or a double layer canopy for added protection or ventilation on hot summer nights. Gazebos are ideal for sun protection during an outdoor event, at the beach or simply as a place of rest and relaxation.

Available in triangle, square or rectangle, shade sails are ideal for a more permanent shade solution. In various colours and dimensions, they are easy to install and take down, can provide up to 90% UV protection and provide ventilation.
Natural shade
Lush trees are the easiest way to create natural shade. Pick trees that grow horizontal branches to make the most of the shade. Trees that shed their leaves in winter (deciduous trees) are lush and green during summer to create shade but then let extra light into your garden during the winter months.