Make an impression with your outdoor decking area by adding a protective coat of oil. No matter where you live in Australia, our scorching sun, thundering rains, stifling humidity, or frosty weather can affect the appearance of your deck. Here's how to oil it effectively so that it is well protected and looks great.
Ensure you have the correct Equipment
You will need:
clean outdoor scrubbing brush
bucket
hose
paint can opener
paint brush
wide, flat stirrer
Accent Exterior Decking Oil Applicator
Accent Deck Cleaner
Accent Decking Oil
mineral turpentine for cleaning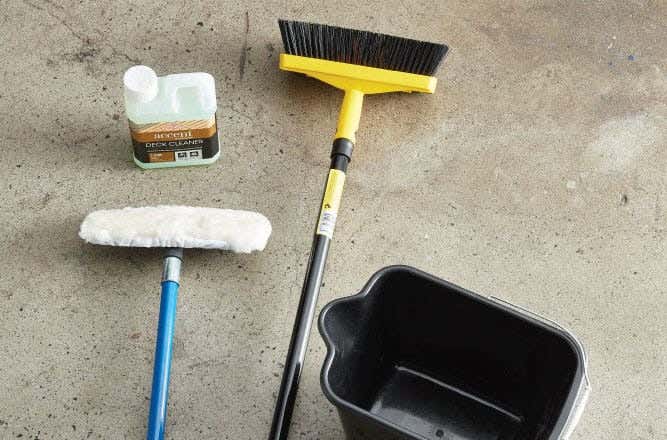 1. Setup
Remove everything from the deck: furniture, animals, plants, shoes and so forth, to ensure the space is clear. Give the surface a good sweep and cover any nearby grass, plants, glass, painted areas or render with a tarp. (Alternatively, if you don't have a tarp, you can hose areas down before and after the process to help with keeping them clear of cleaning solution). Then, hose down the entire decking surface.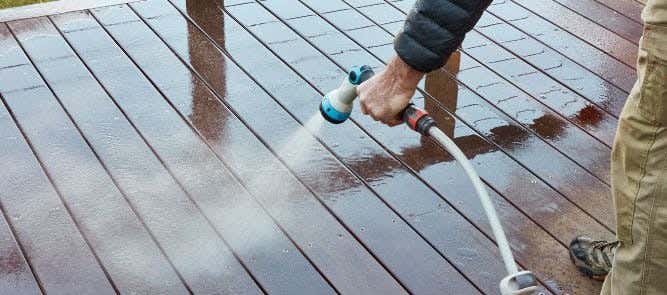 2: Clean
A new, bare deck will need to weather for six weeks to make sure tannins and natural oils have leeched. If your decking was previously oiled, stained or painted with a product other than Accent Decking Oil, Oil Based, you will need to sand it back to the bare timber before cleaning. Otherwise, dilute the Accent Deck Cleaner with one part solution to four parts water. Using the outdoor scrubbing brush and solution, give the decking a good clean to remove any dirt and tannin stains to prepare the area for oiling. Leave the cleaning solution on the deck for 10 to 15 minutes to ensure the most effective clean. Then rinse off the area with a hose.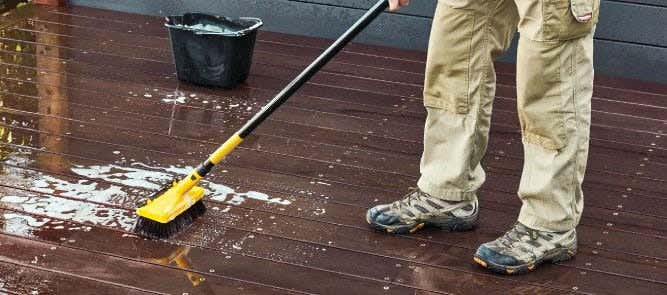 3: Cut in
Stir the Accent Decking Oil with the stirrer in a circular and uplifting motion. You should do this regularly throughout the process to keep the oil mixture consistent. Cut in around the edges of the deck and any other hard to reach places with the oil and a brush.
4: Coat
Apply two generous coats of the decking oil to the surface using the Accent Decking Oil Applicator. Always complete the entire length of the board to avoid patchiness. You should allow 18 hours drying time between each coat and two generous coats is usually sufficient although a third coat is recommended if your deck is in full sunlight. Tools and applicator can be washed up with mineral turpentine.
Now you are able to enjoy your newly refurbished deck! There is nothing like having a beautiful outdoor area to spend time with family and friends, especially when the weather is warm. To maintain the appearance of your deck, Accent recommends a yearly routine check, if water is soaking in to the timber when it rains then it's time for a fresh coat. Keep all your oiling materials in a safe place until you need to use them again.
*Timings quoted at 25°C and 50% humidity.