There's no doubt about it. Kids love cubbies! Perfect for outdoor tea parties, treasure hunts or as a secret hideaway, the opportunities for adventure are endless. Make your kids' cubby extra special by giving it a fun colour makeover. From beachy blues through to pastels and bright stripes, personalising your cubby is an easy way to make it look great. Get the entire family involved in choosing colours and make it a weekend project. Your cute new cubby will look fantastic in the backyard and, best of all, your little ones will be thrilled with their new play space. Use our handy shopping list and simple four-step guide to get started.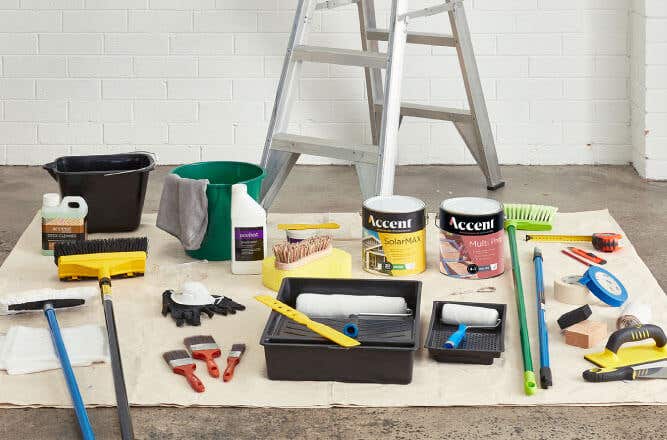 1. Prep
To begin, give your cubbyhouse a thorough clean by using a broom to remove any cobwebs and washing the outdoor surfaces with a high pressure hose. Alternatively, use a sponge and garden hose. Next, remove any flaking paint with the scraper and fill any nicks, chips or nail holes with Accent All Purpose Filler. Once filled, sand back and wipe down with a damp cloth to remove all dust. Spot prime with 1 coat of Accent Multi Prep Water Based. Lastly, carefully mask around the trims and place a drop sheet on the ground to protect against paint spills.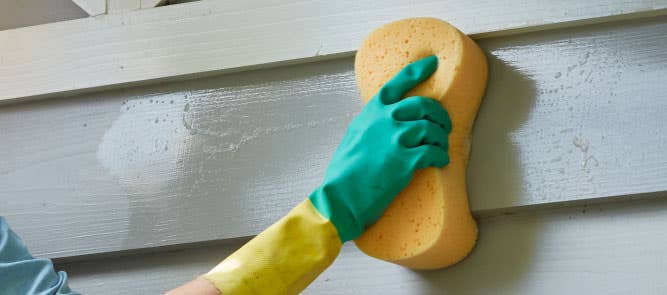 2. Walls
Using a broad, flat stirrer mix the paint thoroughly and cut in with a brush around the edges. It's best to start at the top and paint the weatherboards one at a time. Using long, even strokes, paint the underside of each board, followed by the front face. Remember to apply a second coat after a minimum of 2 hours, depending on climatic conditions.*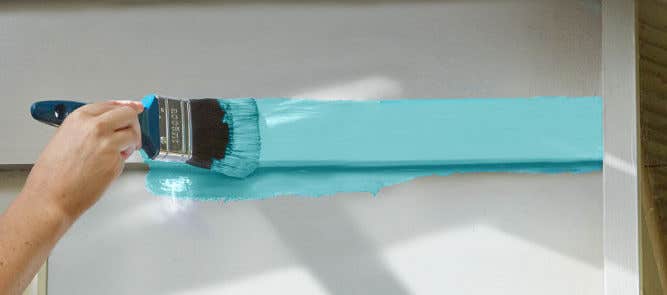 3. Fence
Use the tape to mask off the area of the deck where the walls meet the fence. Take your brush and paint the sides of the pickets and posts, starting at the top and working your way down to the bottom. Next, paint the front and back flat surfaces with long vertical strokes.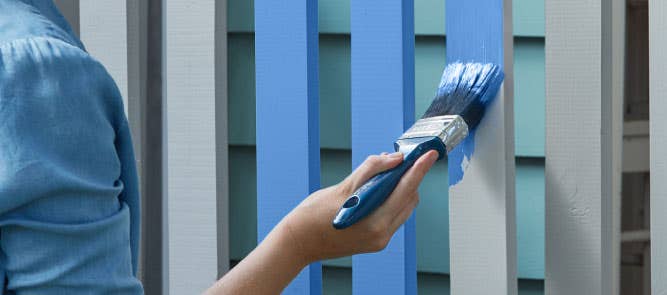 4. Trims
Start by masking off the dried walls before carefully painting the facade and trims. Use a narrow brush to cut in along the edges and finish with long smooth strokes on the flat surface. After two hours, apply a second coat.*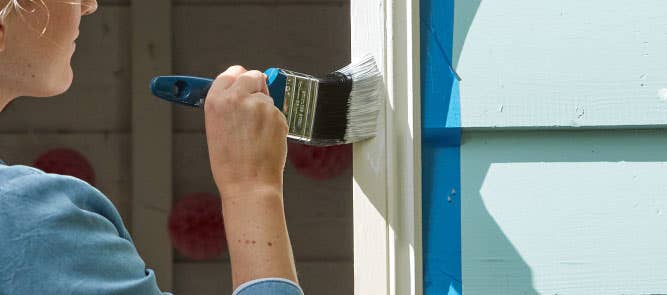 Painting a cubbyhouse is a fun and easy way to spruce up your backyard. Cubbies can provide hours of entertainment for the kids, and they'll love helping with this project. You'll be amazed at the difference some fresh paint can make, so if you're keen to kickstart your next home improvement project, your cubby might be the ideal place to start. Make an impression by adding a splash of colour with Accent.
Weatherboards: Accent Tempting Aqua, fence: Accent Inky Pool, trim: Accent White Salt. *Timings quoted at 25°C and 50% humidity.