Windows serve an important purpose in the home, from providing natural daylight to outside views. They create a sense of space and have a big impact on the look and feel of the room. Unfortunately, faded and ageing paint on windows can make them look drab and dreary. Luckily, it's easy to refresh windows and trims with some new paint and a little bit of elbow grease. And with only four simple steps, this small home improvement project is the perfect task to tackle over the weekend. Repainting a worn-looking window is an efficient and clever way to update a room with minimal fuss. For the best possible result, make sure you have all the right equipment and products at the ready. You can use our shopping list below to guide you. So read on to get started!
Ensure you have the correct equipment

You will need: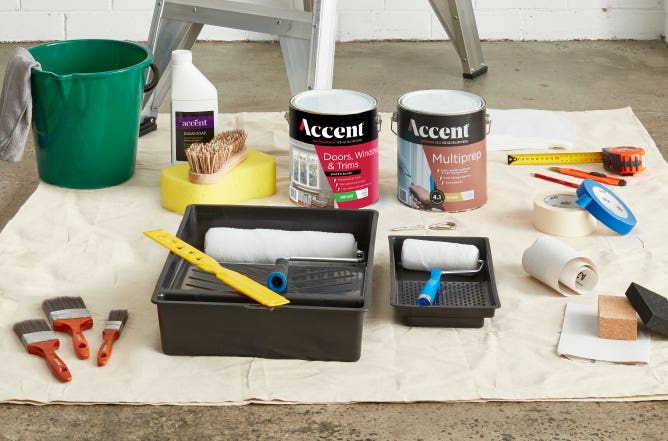 1. Sand
To begin, lay down the drop sheet and thoroughly clean the window frames with Accent Sugar Soap. To ensure a previously painted surface is prepared correctly, it is important to know whether it is coated with oil or water based paint. To test this, put a small amount of acetone-based solvent, such as nail polish remover, on a rag. Rub the rag on the painted surface and if there is no residue on the rag, the coating is oil based. If paint residue appears on the rag, then the coating is water based. If the previously painted coating is oil based, you will need to sand to a dull finish and apply 1 coat of Accent Multi Prep Water Based as the first coat (Step 3). If the previously painted surface is water based, no primer is required. With a now clean and primed surface (if required), fill any holes, gaps or cracks with an appropriate filler and allow to dry. Once dry, sand back to a dull finish, dust off the surface and spot prime with Accent Multi Prep Water Based.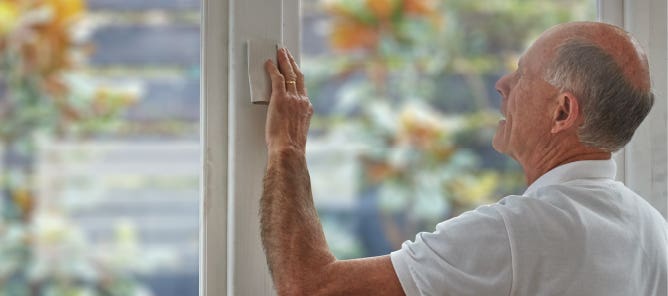 2. Mask
Carefully mask around the window frames and glass with the masking tape. This step will help to create a clean edge and protect against accidental paint splatters.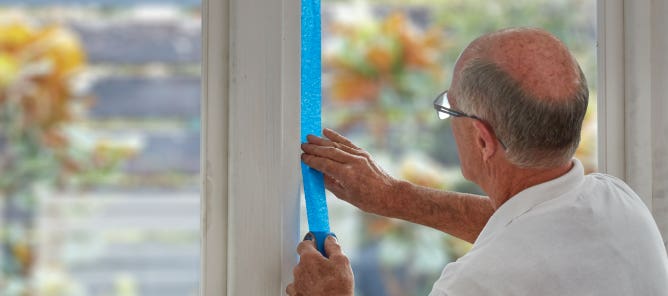 3. Cut in
Next, dip your paintbrush approximately 1/3 into the paint and gently tap both sides against the edge of the tin to remove any excess product. Then, using long even brushstrokes, start painting next to the glass, gradually working around the window frame finishing with the outer surfaces.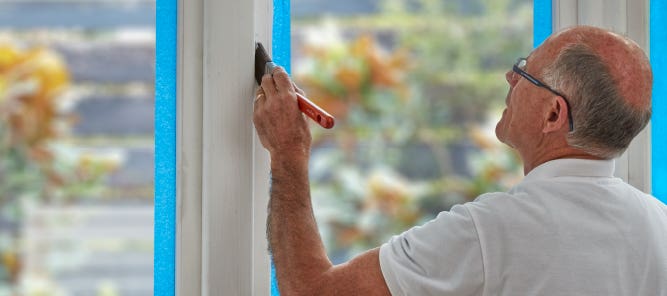 4. Paint
Immediately after brushing a small section, lay off the surface using light strokes with an unloaded brush. Use long, smooth strokes to even out the surface and produce a smooth finish. Allow the surface area to dry for at least 2 hours before applying a second coat.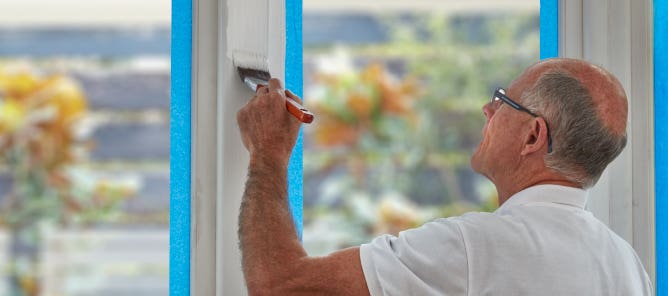 When it comes to creating a comfortable and appealing interior, the little details can significantly impact the overall aesthetic of a home. Staying on top of ageing or discoloured internal window frames and trims can be one way to make sure your home always looks its best. A lick of new paint can give any window a quick facelift, and by using high-quality and reliable products, you'll get a professional and long-lasting result saving you time and money both now and in the future. So make an impression by refreshing your window frames and trims with Accent.
Image – walls: Accent Style Guide, trims Accent Skydancer.
*Calculated for 2 coats and 2 hours between coats. Filing, sanding and cleaning prep included.