First impressions count. Make your home stand out by updating its exterior. It's easy to revive tired looking weatherboards with a new coat of paint. Plus, it's kind on the hip pocket. Painting your weatherboards can revitalise the look of your home without blowing the budget. By using the right products and following our simple guide below, you can tackle your next DIY project with confidence. So, why not restore your home's facade to tip-top condition with a clean, bright and fresh look? Now is the perfect time to show your weatherboards some love – you'll be amazed at the results!
Ensure you have the correct equipment
1. Clean
Begin by tying back surrounding plants and cover any features that you don't want to paint. Use a broom to remove cobwebs from eaves and gutters, then clean your weatherboards with a high-pressure washer. Alternatively, you can use a sponge and garden hose to remove any dirt and debris from your surface.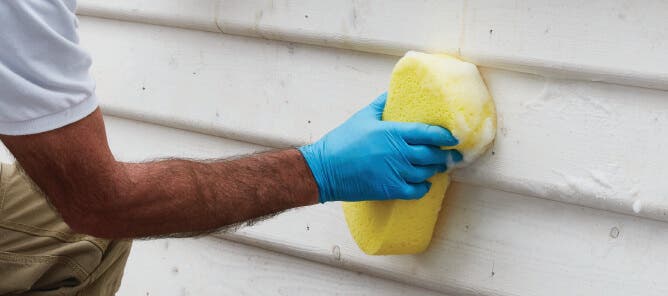 2. Fill
Remove any flaking paint with a scraper and sandpaper or an electric sander. Next, fill any imperfections like nicks or nail holes with Accent All Purpose Filler, allow to dry, sand to a smooth surface and dust off. Spot prime any filled or bare areas with a coat of Accent SolarMax exterior paint.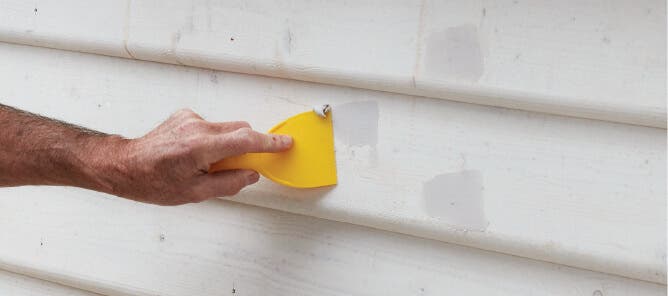 3. Cut in
Once your exterior surface is prepared, you are ready to paint. Start at the top of the house and work your way down. Work in sections of an arm's length across and three weatherboards down. Using this technique will reduce the number of times you will need to move your ladder. In the section you are working in, cut in the underside of each weatherboard.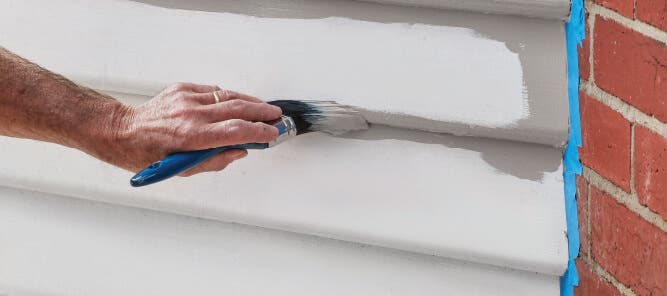 4. Paint
While the cut in sections of paint is still wet, paint the front face of the weatherboards with long, even strokes. By keeping a wet edge, you don't end up with an obvious overlap, as you can't blend wet and dry paint. To get the best result, follow steps 3 and 4 for each 'arm's length' section. Repeat steps 3 and 4 for each section until complete.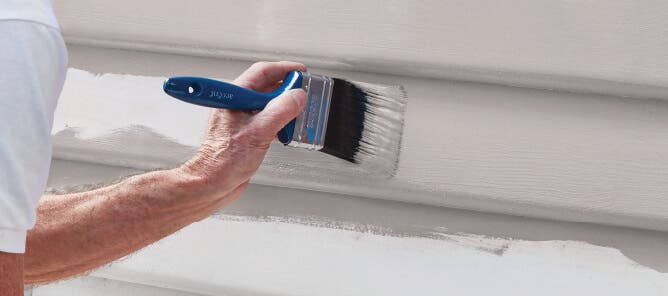 By following these four steps, you can quickly and easily update your home's exterior. Breathing new life into your weatherboards can create a great new look and feel with little more than a bit of elbow grease and some paint. It's a clever way to improve your home. Make an impression by refreshing your weatherboards with Accent.
Image weatherboards: Accent Industrial Design, trim: Accent Snow Scene. *Calculated based on ideal drying conditions (Timings quoted at 25°C and 50% humidity). In cool or humid conditions allow longer dry times. Ensure temperature is above 10°C during application and drying.