Garden sheds are a handy place to store tools, gardening equipment, bikes, outdoor furniture or even your barbeque. But while lots of thought often goes into what should be kept on the inside, how often have you considered your garden shed's exterior? A well-kept shed can add lots of character and charm to your garden. In fact, painting your shed can help to transform your backyard. Whether you want your shed to stand out or blend in, there are options to suit any home. From greens to blues, greys or classic whites, it's easy to find a colour scheme that you'll love. And best of all, the Accent range of paints are simple to use, dry quickly and deliver a great result every time. You can find all the information you need for this clever DIY task below.
Ensure you have the correct equipment
You will need: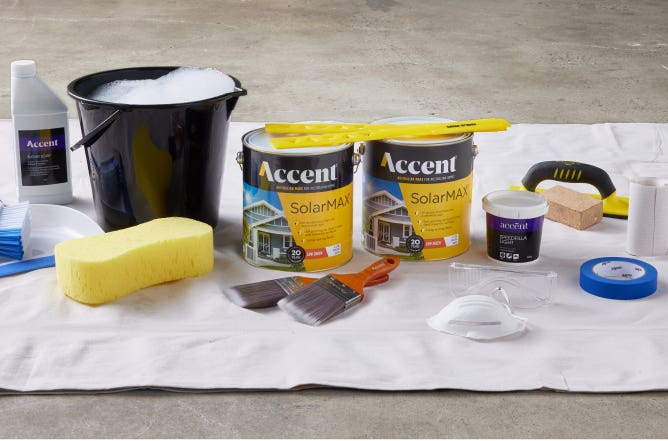 1. Wash
Before you even think about painting, use a brush or broom to remove any loose dirt, debris and cobwebs from outside your shed, especially under the gutters. Wash thoroughly with Accent Sugar Soap and hose down. If you have one, a high pressure hose can make the job easier.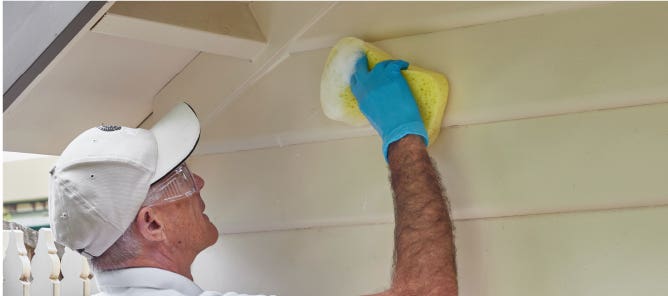 2. Sand
Next, remove any flaking paint with a scraper and fill any nicks, chips or nail holes with Accent All Purpose FIller (if required). Once filled, sand back with a hand sander and wipe down with a damp cloth to remove all dust.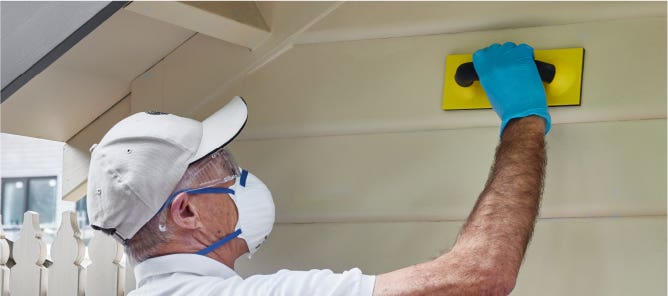 3. Cut in
Once your surface is prepared, you are ready to paint the weatherboards in your first colour. Using Accent SolarMAX® Low Sheen, start at the top and work your way down. Work in sections of three weatherboards at a time. Cut in by painting the underside of each weatherboard and around the edges of the section.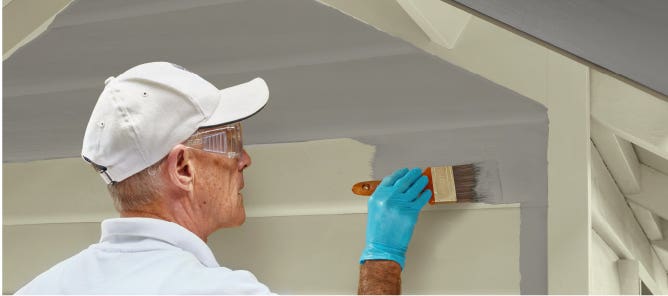 4. Paint
While the cut in section of paint is still wet, paint the front face of the weatherboards with long, even strokes. Make sure you keep a wet edge to avoid an obvious overlap, as you can't blend wet and dry paint. Repeat steps 3 and 4 until the weatherboards are all painted and complete the project by painting the door and fascia in your second colour.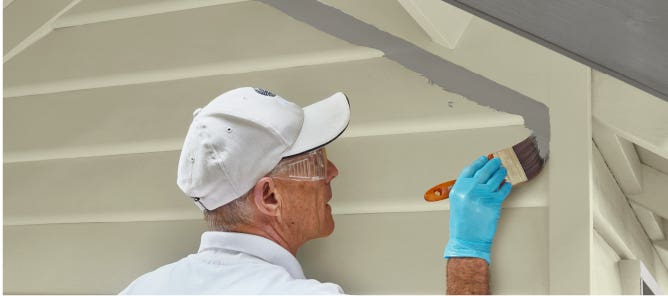 You can elevate the look of your backyard space with a freshly painted garden shed. And paying close attention to all elements in your garden, from your fence to outdoor structures like your shed, will help to give your home a sense of understated polish and grace. When it comes to home maintenance, details matter – and keeping every space both inside and out in tip-top condition is key. Make an impression by restoring your garden shed to its former glory with Accent.
Weatherboards: Accent SolarMAX Low Sheen in Priceless, door and fascia: Accent SolarMAX Low Sheen in Midnight Myth. *Calculated for a previously painted garden shed 2mW x 1.8mH x 1.5mD, excludes dry time between coats. Cleaning and prep included. Timings quoted at 25°C and 50% humidity. ®Accent is a registered trade mark of Mitre 10 Australia Pty Ltd.