We all know that choosing the right exterior colour for your home is a really important decision. However, there's no need to fret because our handy step by step guide below can help you select the perfect colour, in a finish that you will be proud of for many years to come. Painting the exterior of your home is a project that is truly rewarding and worth the effort.
1. Explore
The great thing about selecting a new colour for your home's exterior is that it gives you the opportunity to explore and apply your unique style. You are only limited by your own imagination - inspiration can be found almost anywhere. Take some time to think about the colours and shades that appeal to you. You could go for a walk through your neighbourhood to get some ideas, browse online or even look to your family and friends' homes for inspiration.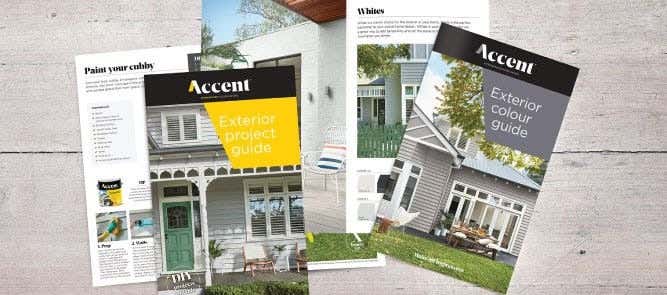 2. Select
Once you've decided on a colour direction, you can visit the Accent Exterior Inspiration page or pick up an Accent Exterior Colour Guide instore to help you further refine and identify your choices. Pick up some Accent colour chips from your local Mitre 10 store to sample at home. Pop them up on your exterior walls and have a look at how the colour changes during different times of the day. Remember to take into consideration surrounding substrates to ensure that your colour selection work together as a cohesive scheme.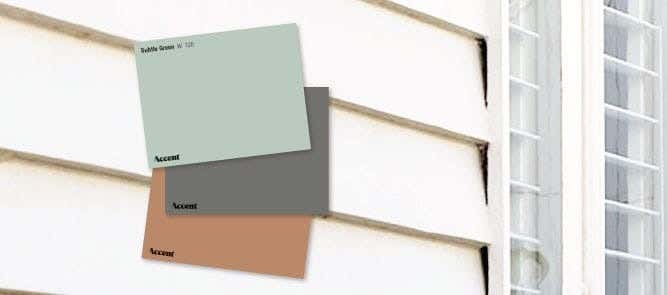 3. Trial
Test your colour scheme choices with Accent Sample Pots. Brush the paint onto your surface or use a large swatch of paper and be sure to assess how the colour looks in all lighting conditions. Once you're confident with your choice, it's time to begin your home makeover.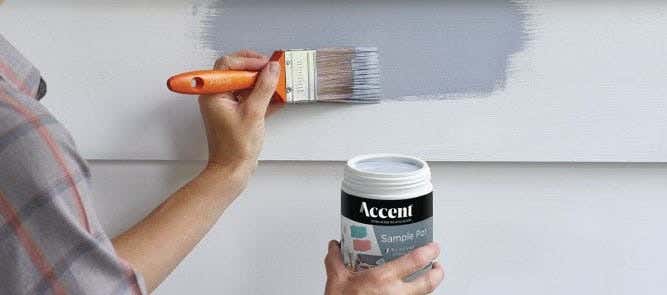 4. Get Started
With your colour scheme finalised, you can start your painting project. To help make the process as seamless as possible, refer to our Accent Exterior Project Guide which contains everything you need to achieve a professional result.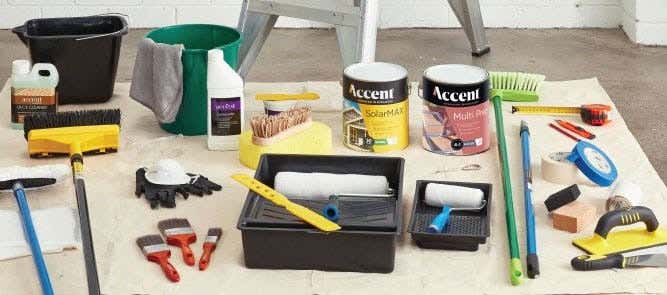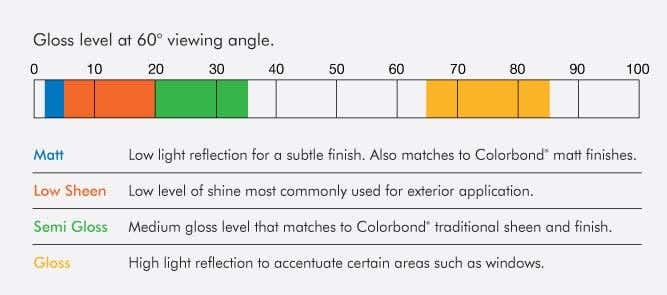 Tip
Choose the right sheen level to achieve your desired result. Accent has a comprehensive range of sheen levels including Matt, Low Sheen, Semi Gloss and Gloss. Each sheen level offers a different look, so it is important to consider your preferred look when making your final selection.
Changing your exterior paint colour can improve your home's overall aesthetic. It's an affordable option that can deliver an impressive result. If you've been thinking about ways to increase your home's appeal, a new colour scheme might just do the trick. Plus, it's a great way to express your creativity and create something that you can be proud of. Make an impression by updating your home's exterior with Accent.
Image weatherboards and cladding: Colorbond® Surfmist®, roof: Colorbond® Woodland Grey®, trims: Accent Enchanted White. Accent is a registered trade mark of Mitre 10 Australia Pty Ltd. ®Colorbond and Colorbond colour names are registered trade marks of BlueScope Steel Ltd.